Inside Opera Recital-Lecture Series. Free and Open to the public.
Saturdays 10:30 AM – 12:00 PM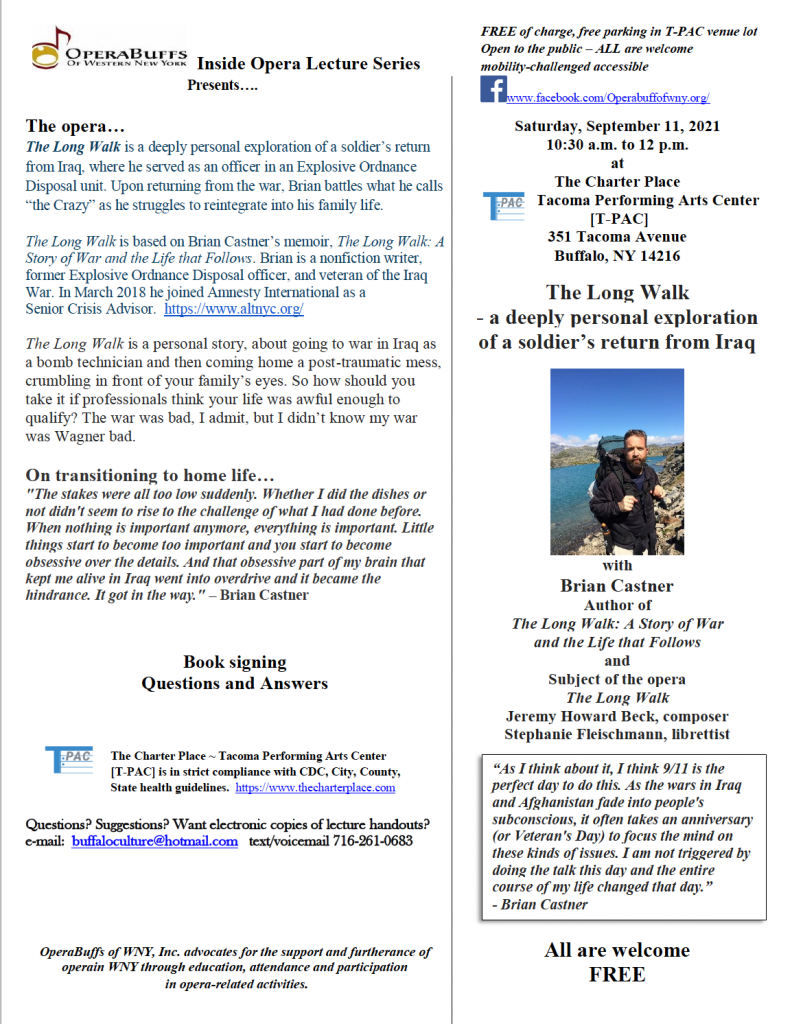 September 11. Brian Castner on The Long Walk: War and The Life that follows, opera and book – with live streamed singer(s) from remote site.
October 30. Suzanne Fatta on the History of Masks in Opera (National Opera Week event).
November 13. Buffalo Opera Unlimited.
December 11
January 22
February – 12
March – 12
April 9
May 7