Next Show Dec 5, 2022 and every Monday except for holidays on 12/26/2022 and 1/2/2023.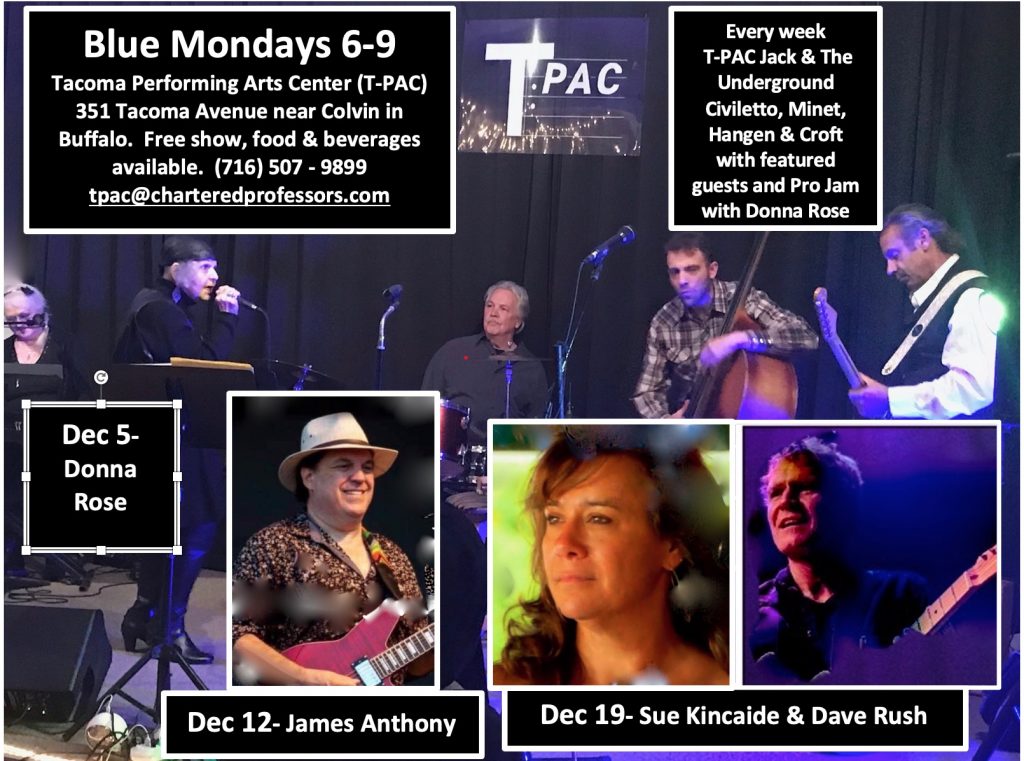 March 7, Our 1 year Anniversary of Blue Monday, Jack Civiletto invited all of our former Special guests to celebrate our milestone, and most of them came…and performed! I hope you were able to attend. Frankie Scinta said..."Thank you all for supporting this, I travel a lot, all over the country, around the world, I don't see stuff like this EVER, God Bless you for havin it!"
Please secure your table by calling 716 507 9899 or emailing tpac@charteredprofessors.com. Based on availability, walk-ins welcome!
Join us in the Grand Room in the lower level of the Tacoma Performing Arts Center (T-PAC) at The Charter Place, 351 Tacoma Avenue, Buffalo 14216. If you are a musician and would like to perform in the professional jam, let Donna Rose know.
Blue Monday 6 – 9 T-PAC Jack & The Underground ( Ed Croft, Ray Hangen and Brent Minet). Each week will have an additional musical guest followed by the Pro Jam. To make an easy reservation, give us the date, number of people and any seating preferences you may have RESERVATIONS.

Oct 31 – Mr. Conrad

Nov 7 – Donna Rose

Nov 14 – Lydia Moore

Nov 21- April Mazzone

Nov 28- Jony James

Dec 5- Donna Rose

Dec 12- James Anthony

Dec 19- Sue Kincaide & Dave Rush

Dec 21- ****Christmas Spectacular- Get your tickets

Dec 26- Closed for Christmas Holiday

Jan 2 – Closed for New Years Holiday

Jan 9- Shaky Ray

Jan 16- Denzell Ward

Jan 23- Jony James

Jan 30- Dick Bauerle

Feb 6- Donna Rose

Feb 13- Lynne Fredericks

Feb 20 – Mark Coughlin

Feb 27 – Jony James

March 6- Donna Rose

March 13 – April Mazzone
NO COVER. Come down and join us for another fabulous night!!! A show by T-PAC Jack and the Underground, followed by a set with the special guest and then…..Please make sure Jack knows you are in the crowd if you want to join in for the Pro Jam! Thanks to the musical talent and the crowds energy, every night is a adventure!! If you like the show, tip the band!..be prepared to tip the band:)
Blue Monday Special Guests…..March 1- Jack Civiletto, March 8-April Mazzone, March 15- DeeAnn DiMeo, March 22- Dave Ruch, March 29- Sara Rogers, April 5- Sue Kincaid, April 12- Barry Arbogast, April 19- Alfie Alessandra, April 26-Dave Thurman, May 3-Donna Rose, May 10- Speedy Parker, May 17- Lynne Fredericks with Greg Zark, May 24- Eric Mowry, May 31 Tony Grisanti, June 7- Joe Zappo, June 14- Sam Guarino, June 21- Damien Brady, June 28 Robin Mayerat, July 5- Jim Beishline, July 12- Dolly Durante, July19- Chuck DeRose, July 26- Dave Hill, August 2- MaryLou Saur, August 9- Mr. Conrad, August 16- Terrie George, August 23- Mick Hayes, August 30- Johnny Rachal, September 6- Dick Bauerle, September 13,- Jack McCardle, September 20- Denzell Ward, September 27- Mark Coughlin, October 4- Diane Kallay, October 11- Shaky Ray, October 18- Donna Rose, October 25th- Jony James, November 1- Patti Parks, November 8- Rod Nickson, November 15- Dolly Dee, November 22 Lynne Fredericks, November 29- Glenn Brooks, December 6 -Sam Guarino, December 13- Maria Sebastian, December 20- John Riggi, December 27- Rockabilly Steve, January 3- Donna Rose, January 10- Croft and Barcroft, January 17 – Jony James, January 24 – Mr. Conrad, January 3 1- April Mazzone, February 7- Donna Rose, February 14 Sheila Connors, February 21- Doug Yeomans, February 28- Blaise Mercedes. March 7-TPAC Anniversary Special, March 14- Jony James, March- 21 April Mazzone, March 28- Donna Rose , April 4-James Anthony, April 11- Dick Bauerle, April 18- Ron Davis, April 25-Jony James, May 2- Donna Rose, May 9 -Doug Yeomans, May 16- TBA, May 23- Jony James, May 30-April Mazzone, June 6- Donna Rose, June 13- Doug Yeomans, June 20- James Anthony, June 27- Jony James, July 4- CLOSED, July 11- July 18- , July 25-Jony James, August 1- Donna Rose, August 8- Doug Yeomans, August 15- Tommy Z, August 22- Jony James, August 30- TBA, Sept 12- Denzell Ward, Sept 26- Jony James, Oct 3- April Mazzone, Oct 10 Dave Hill, Oct 17 – Shaky Ray, Oct 24 – Jony James, Oct 31- Mr. Conrad, Nov 7 – Donna Rose, Nov 14- Lydia Moore, Nov 21- April Mazzone, Nov 28- Jony James, Dec 5 – Donna Rose, Dec 12 – James Anthony, Dec 19- Shaky Ray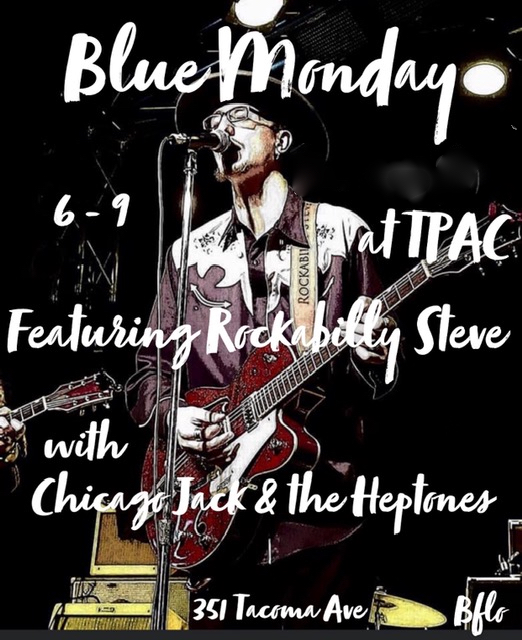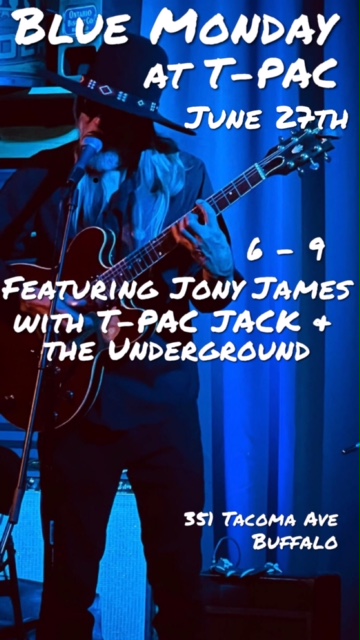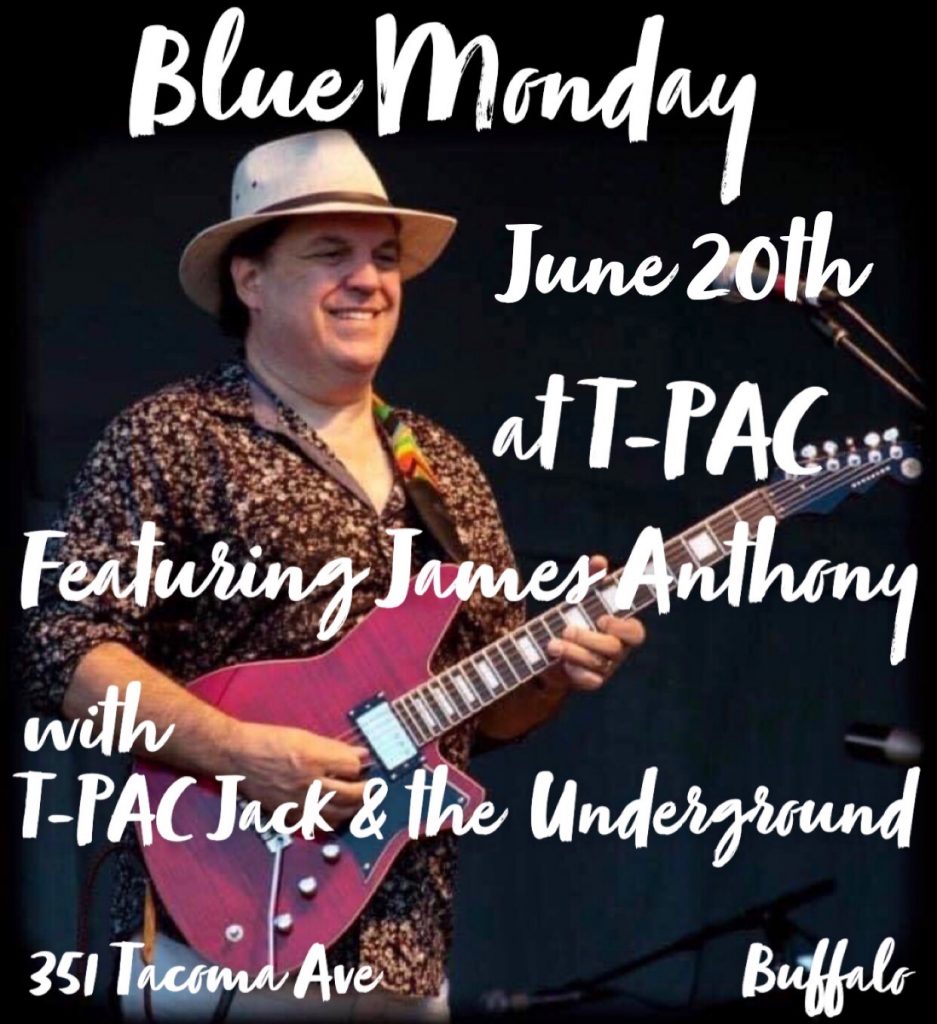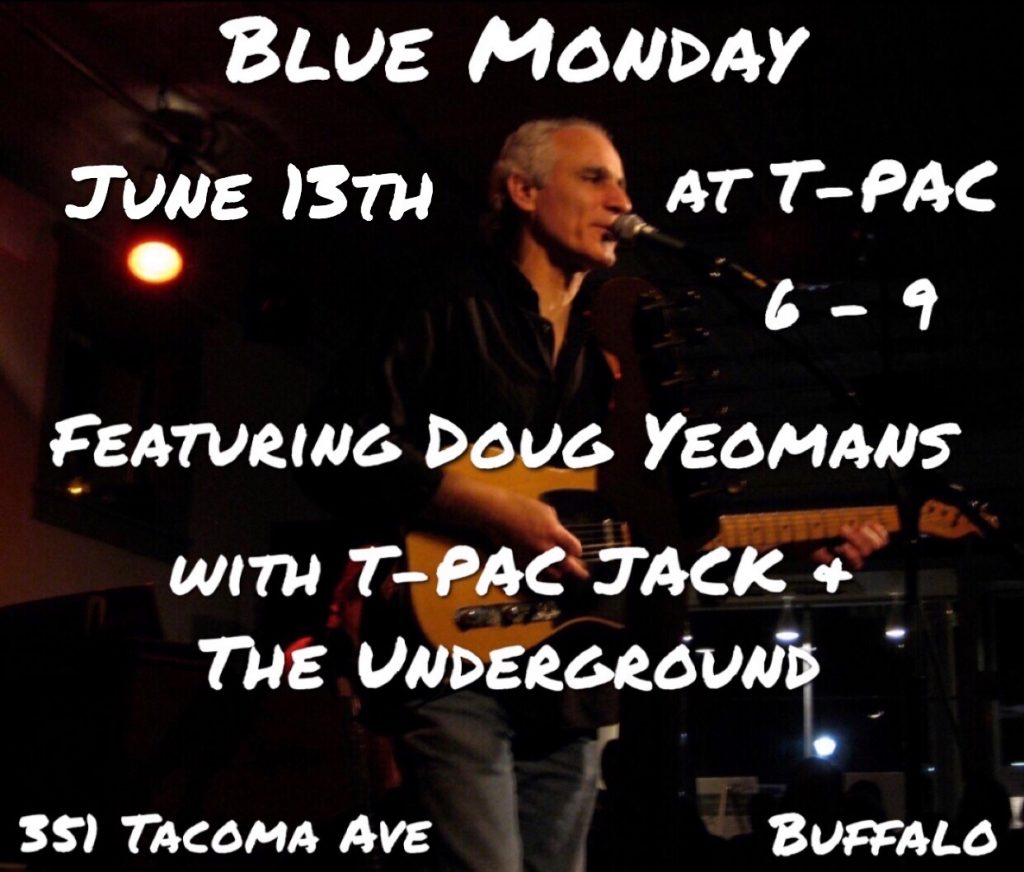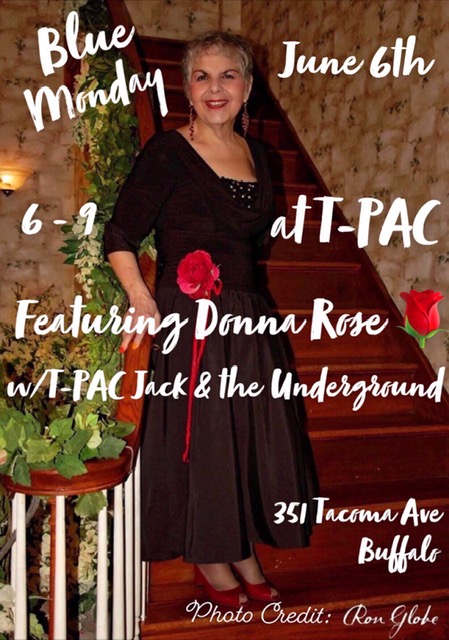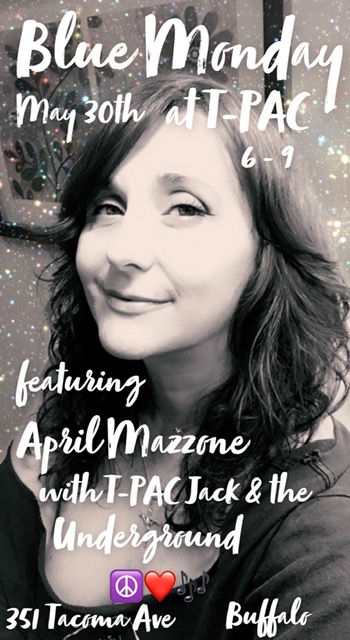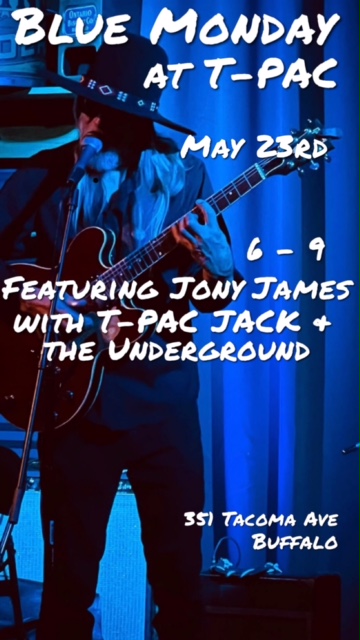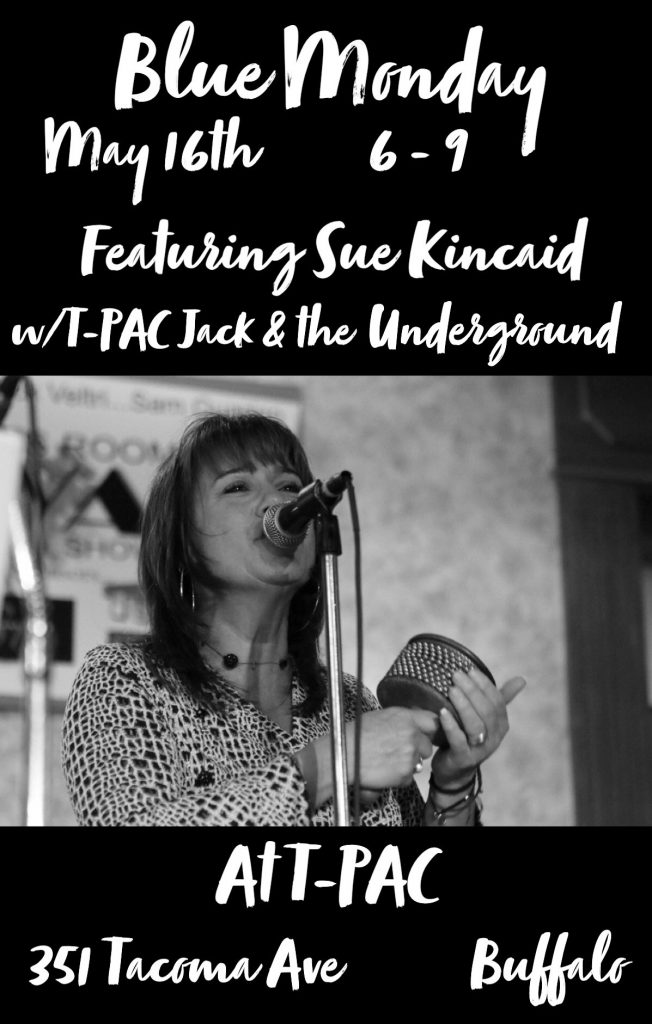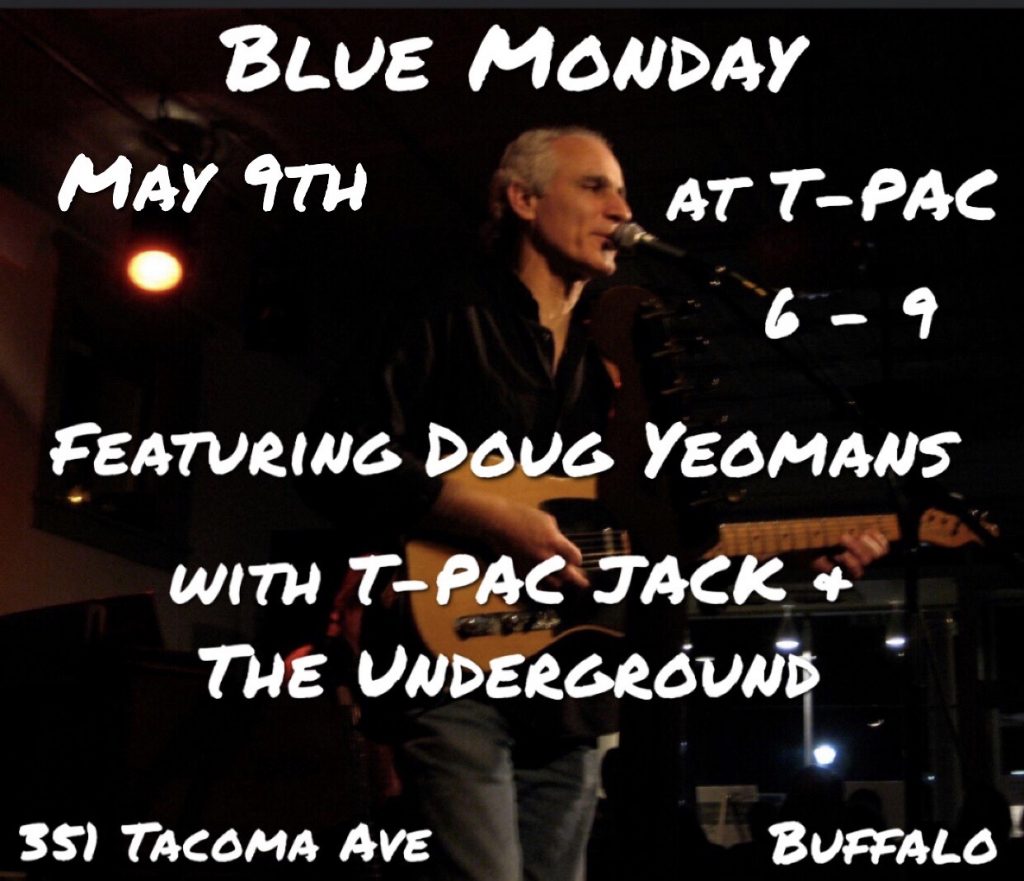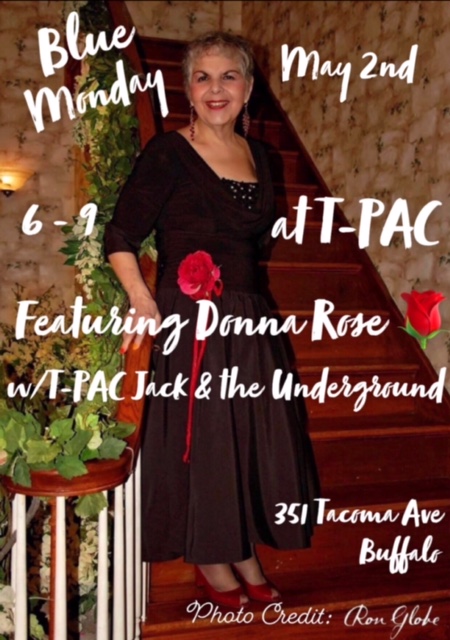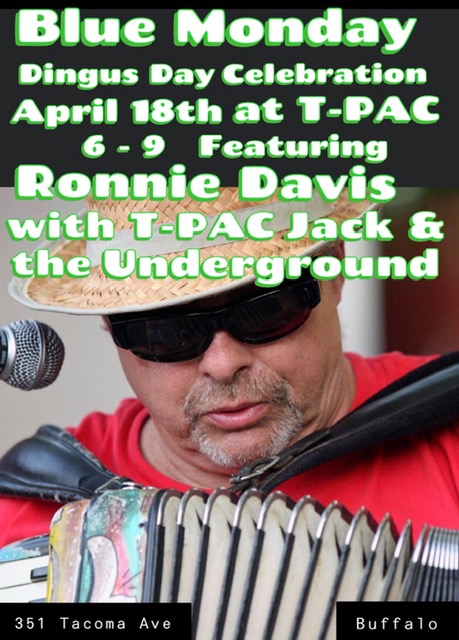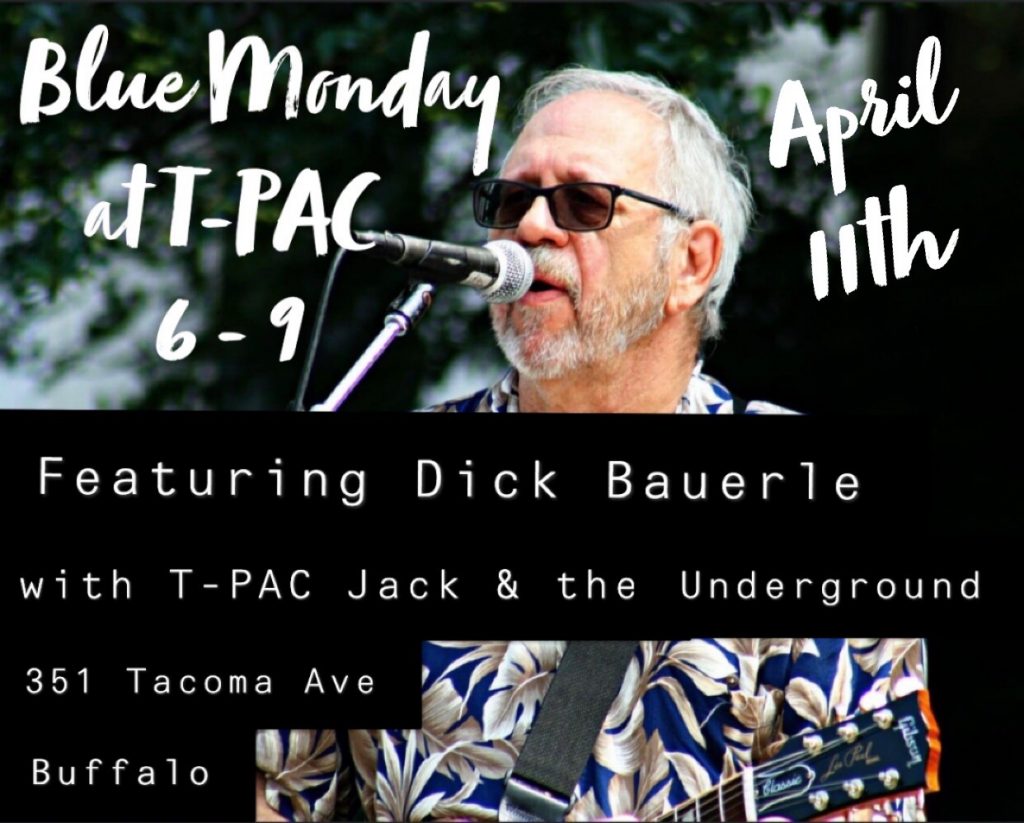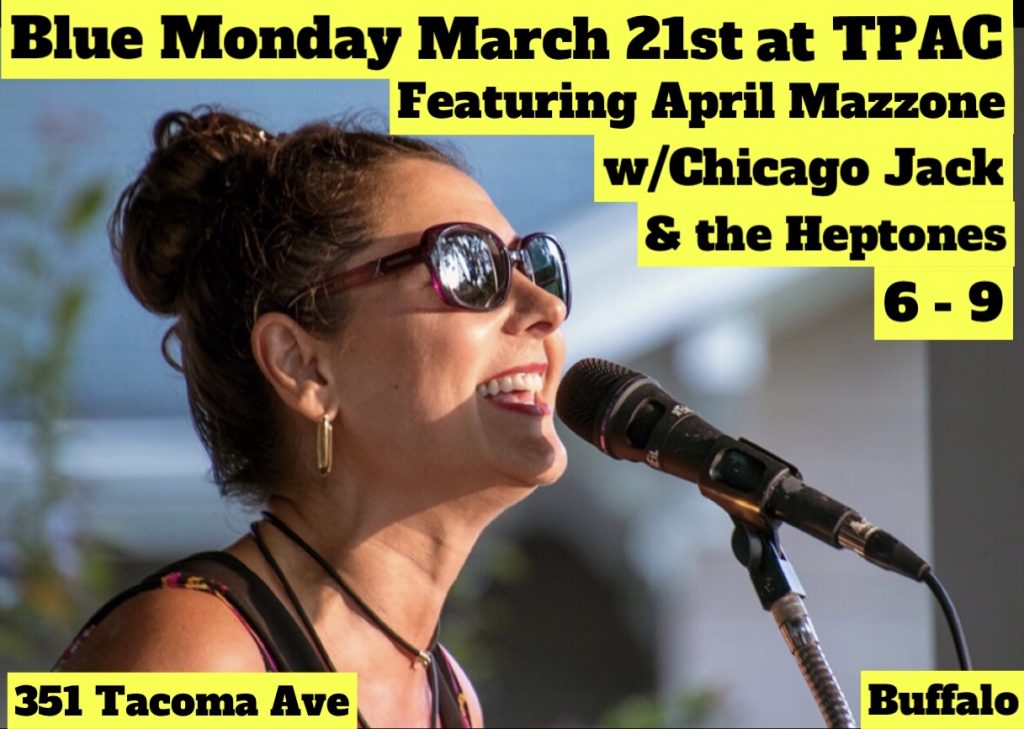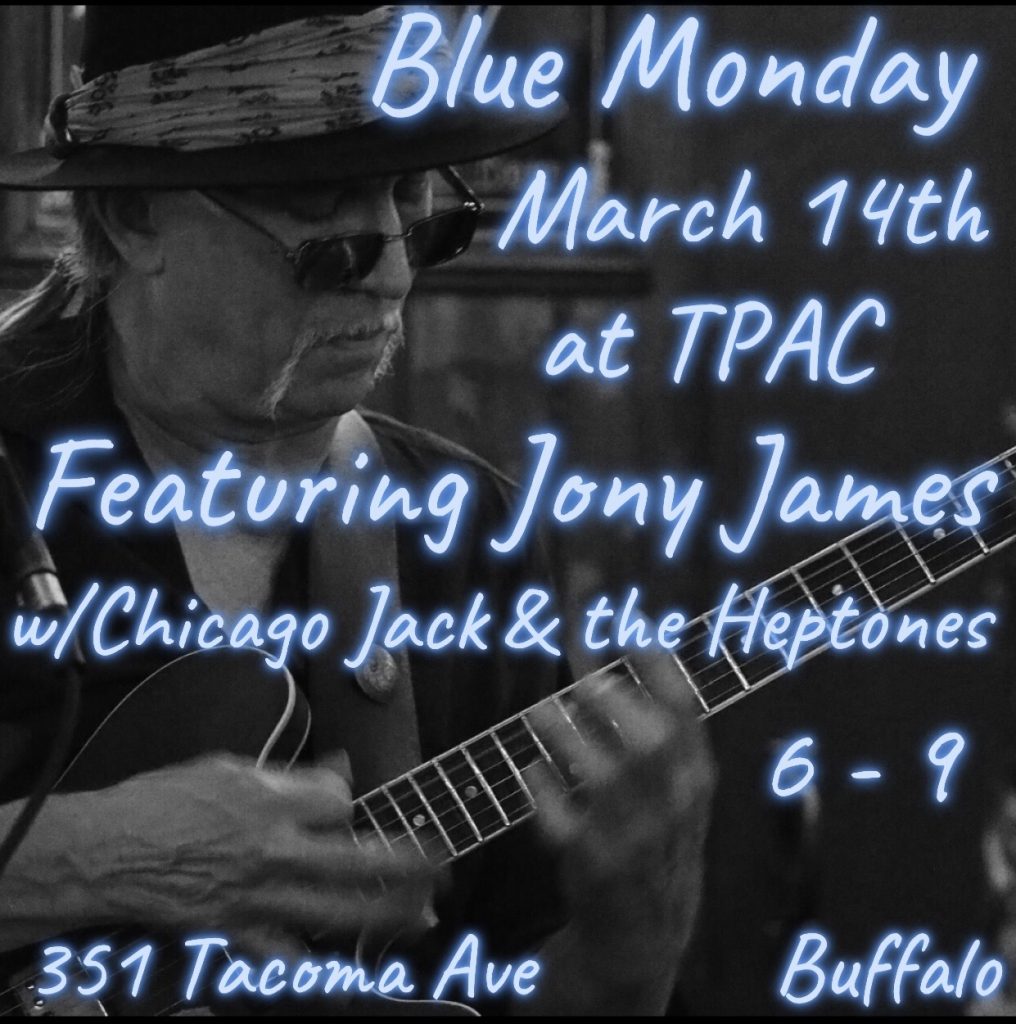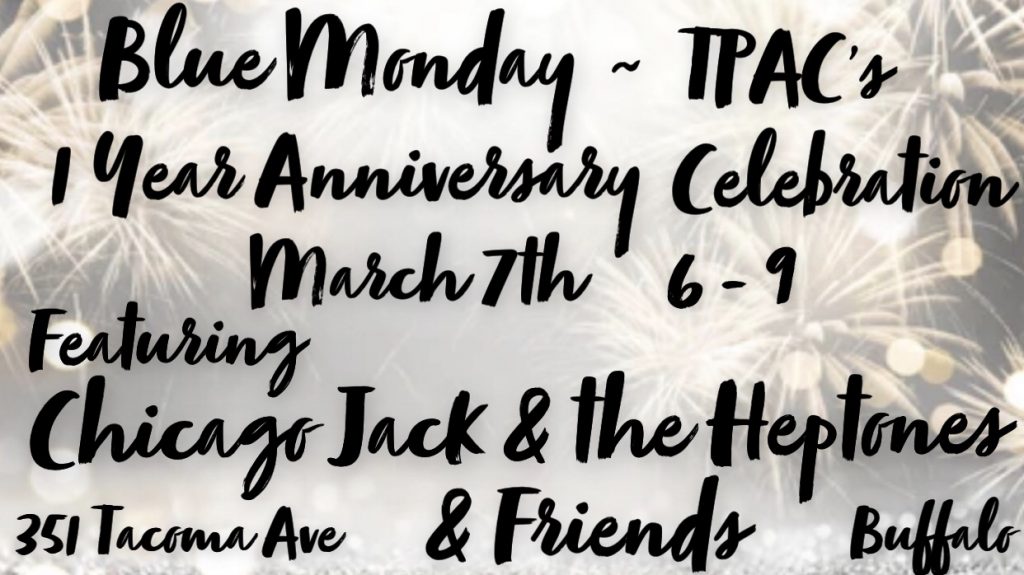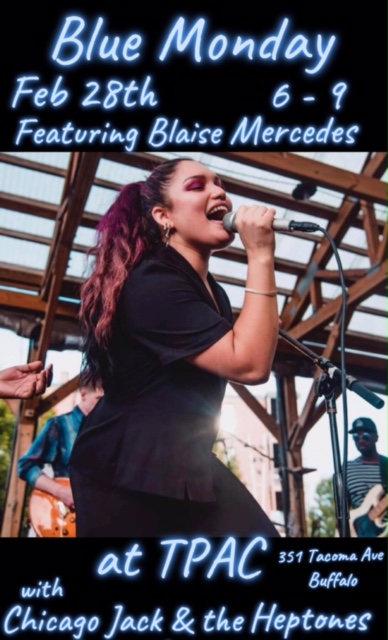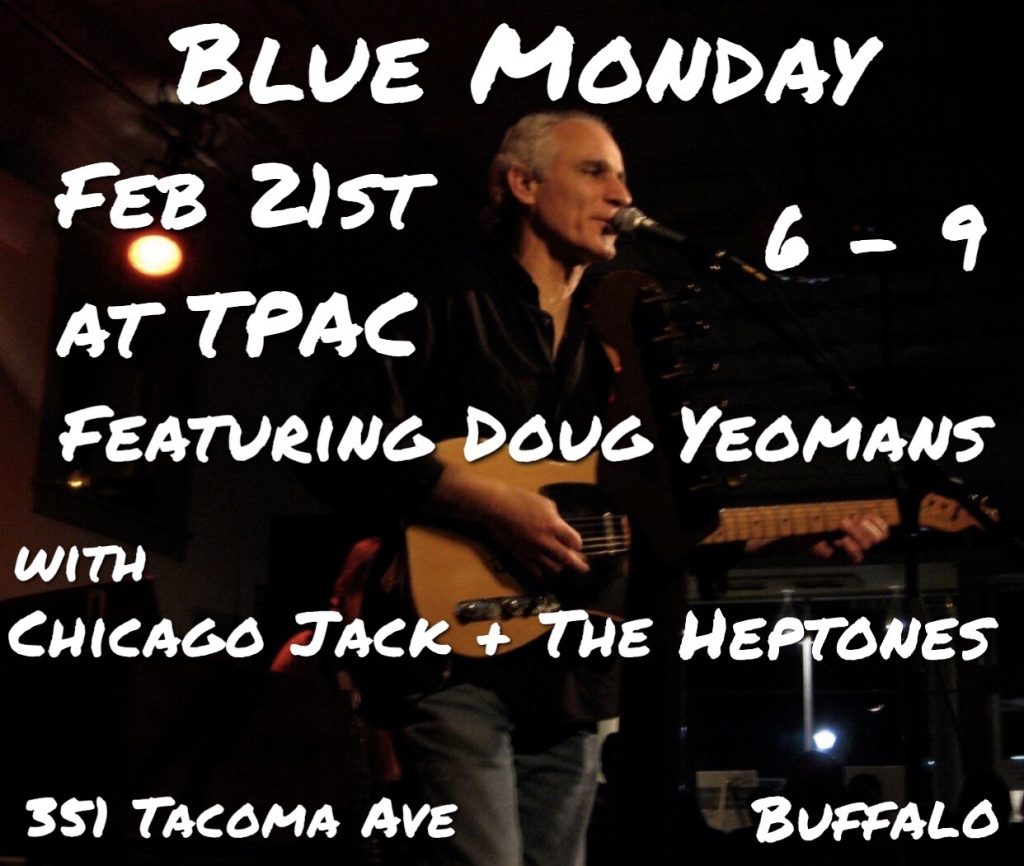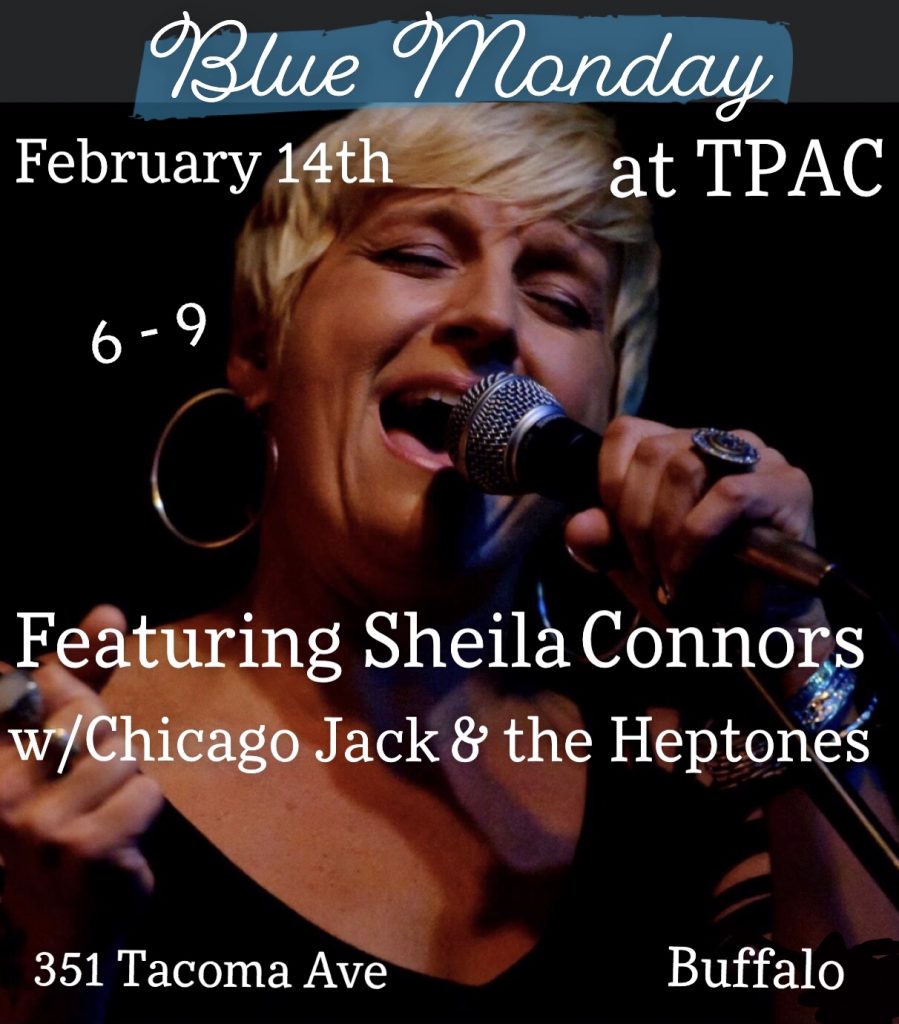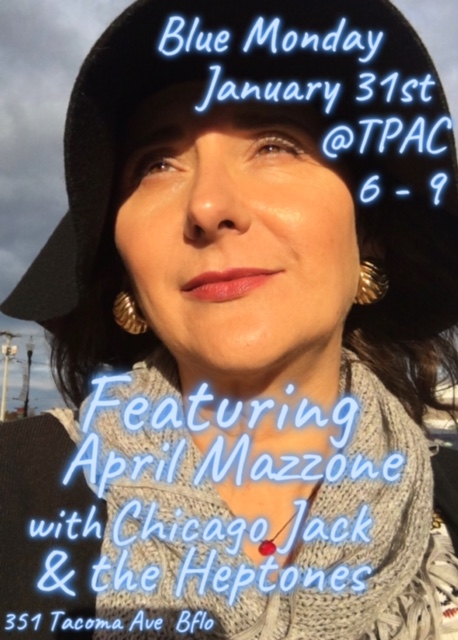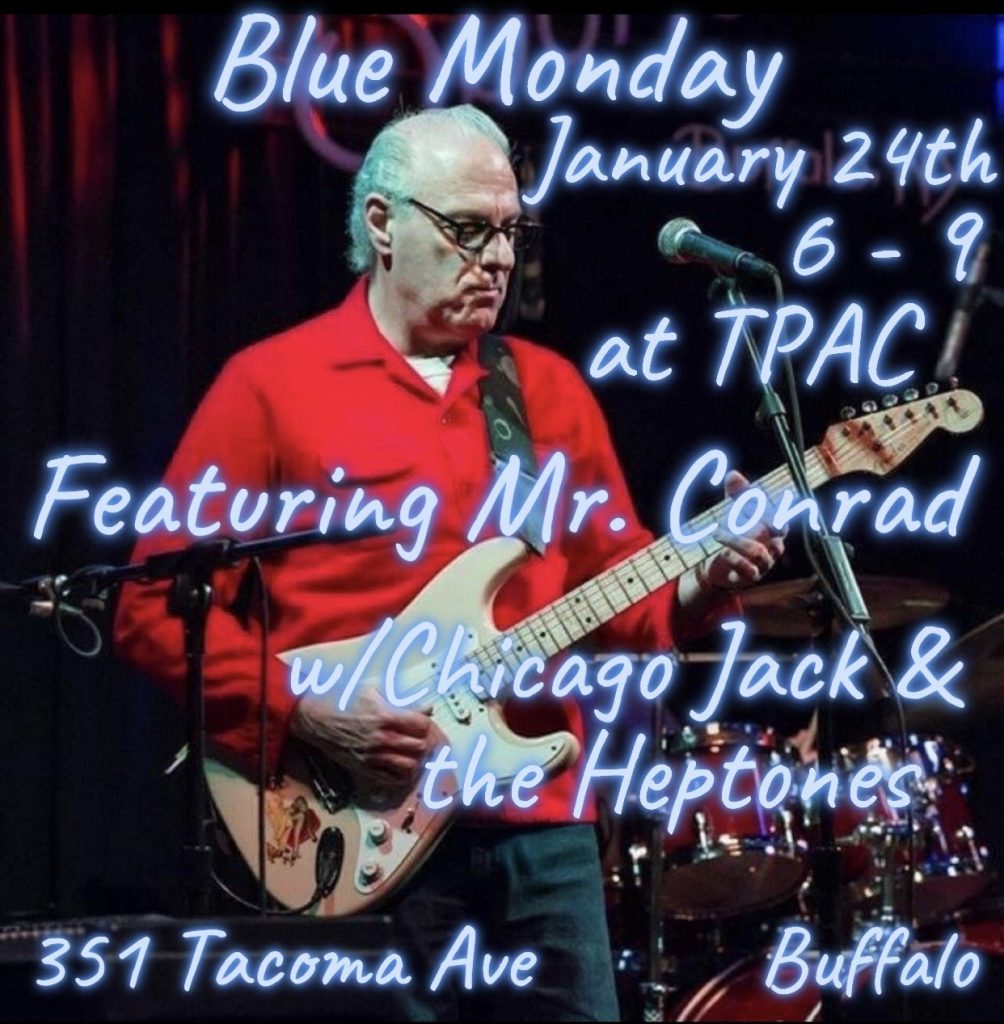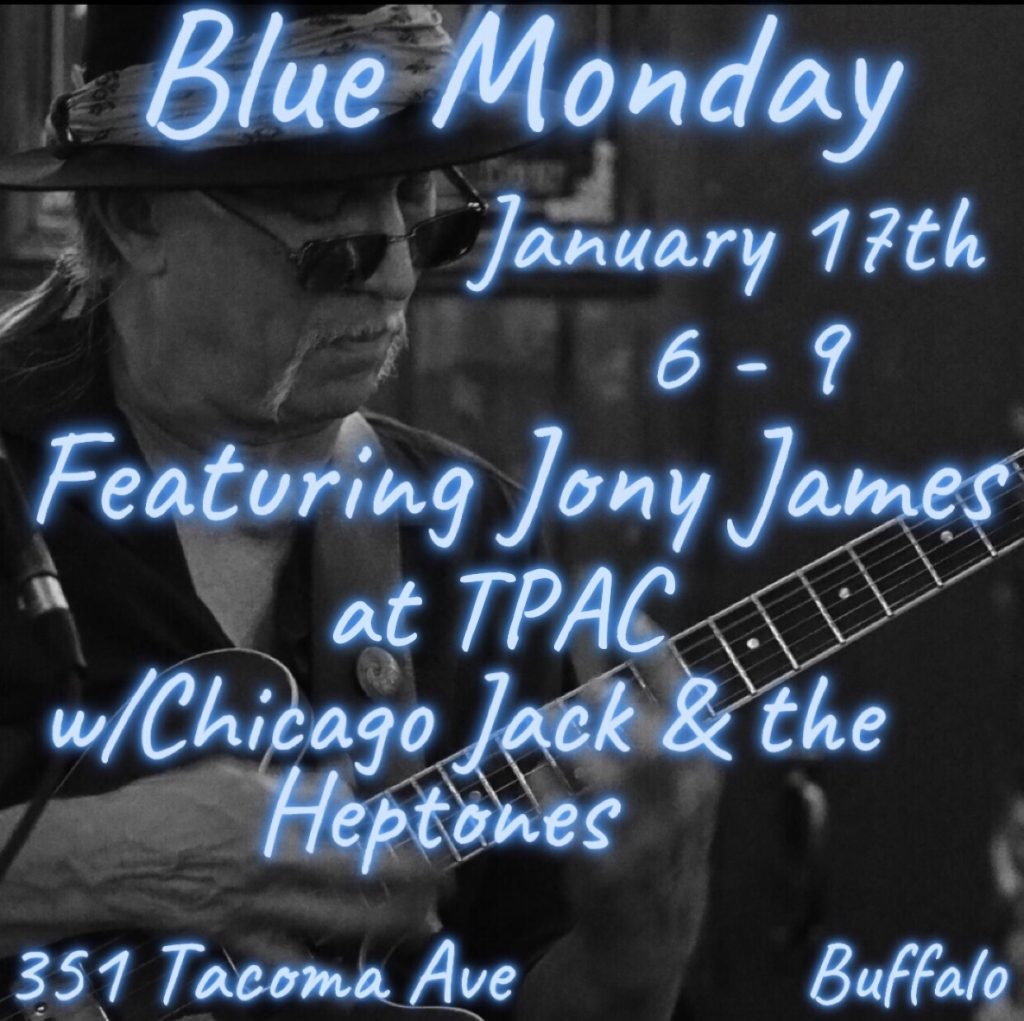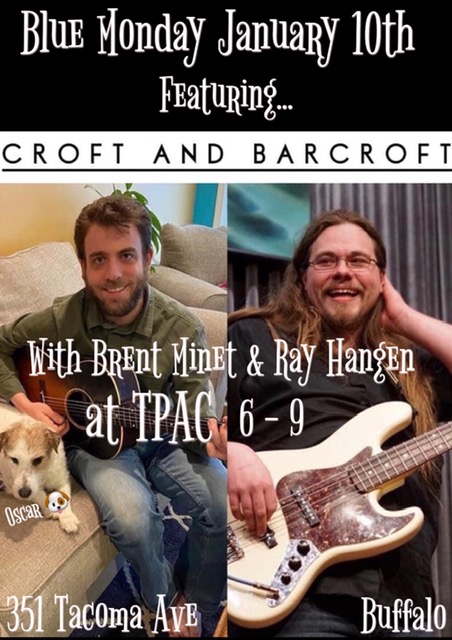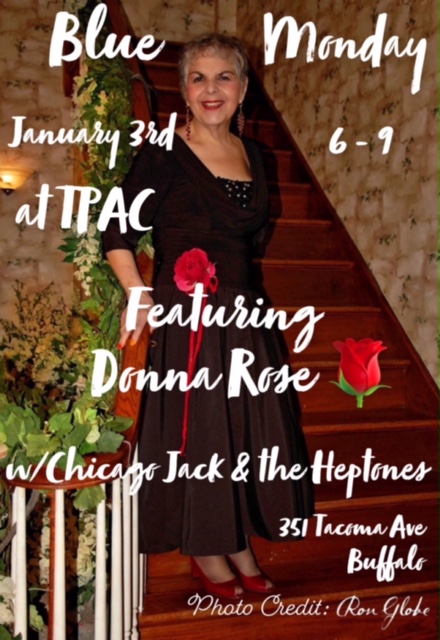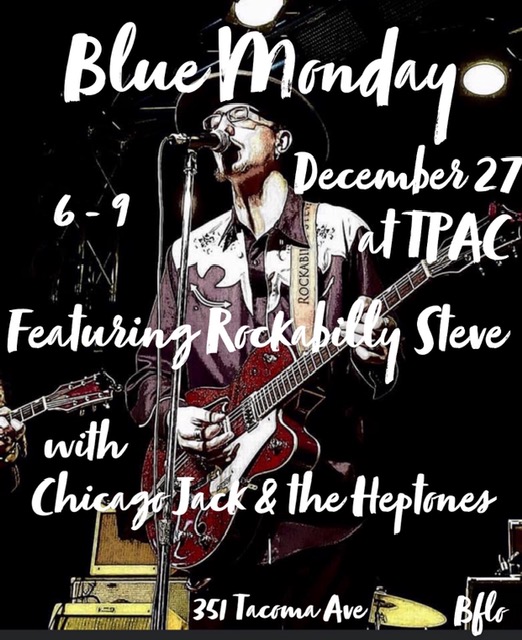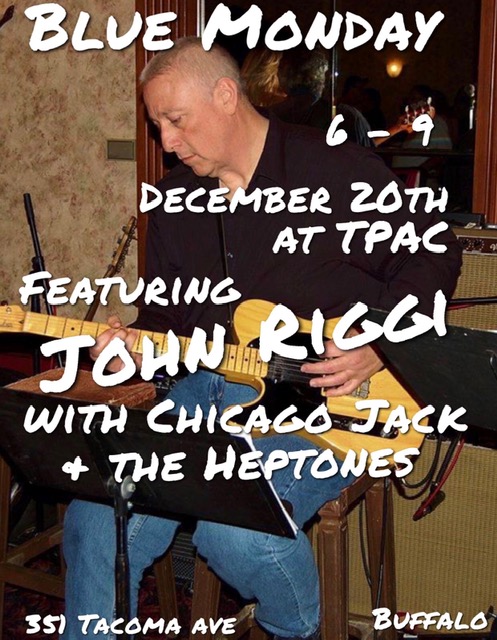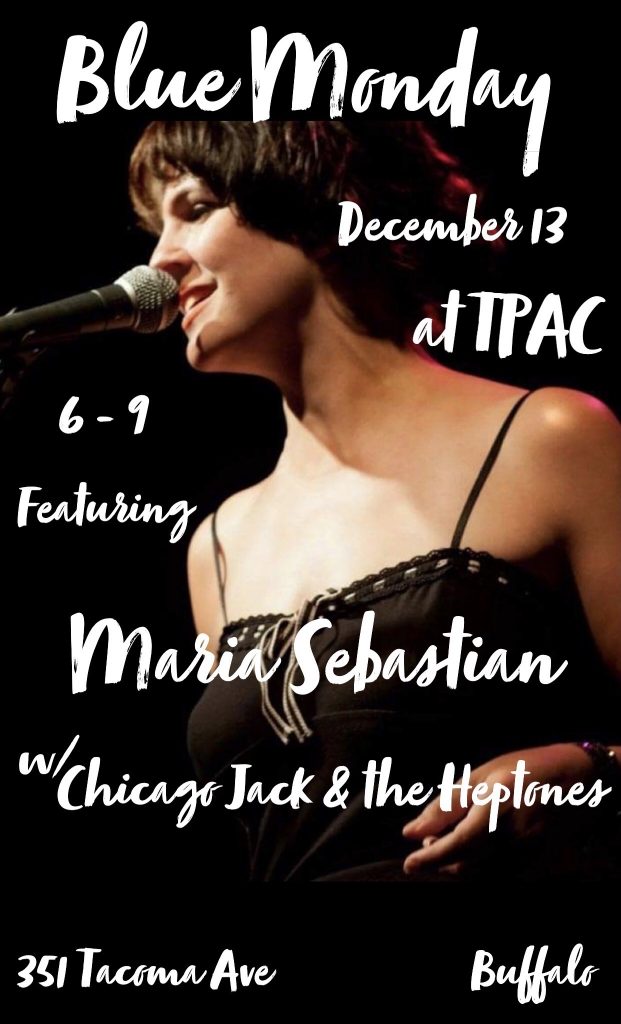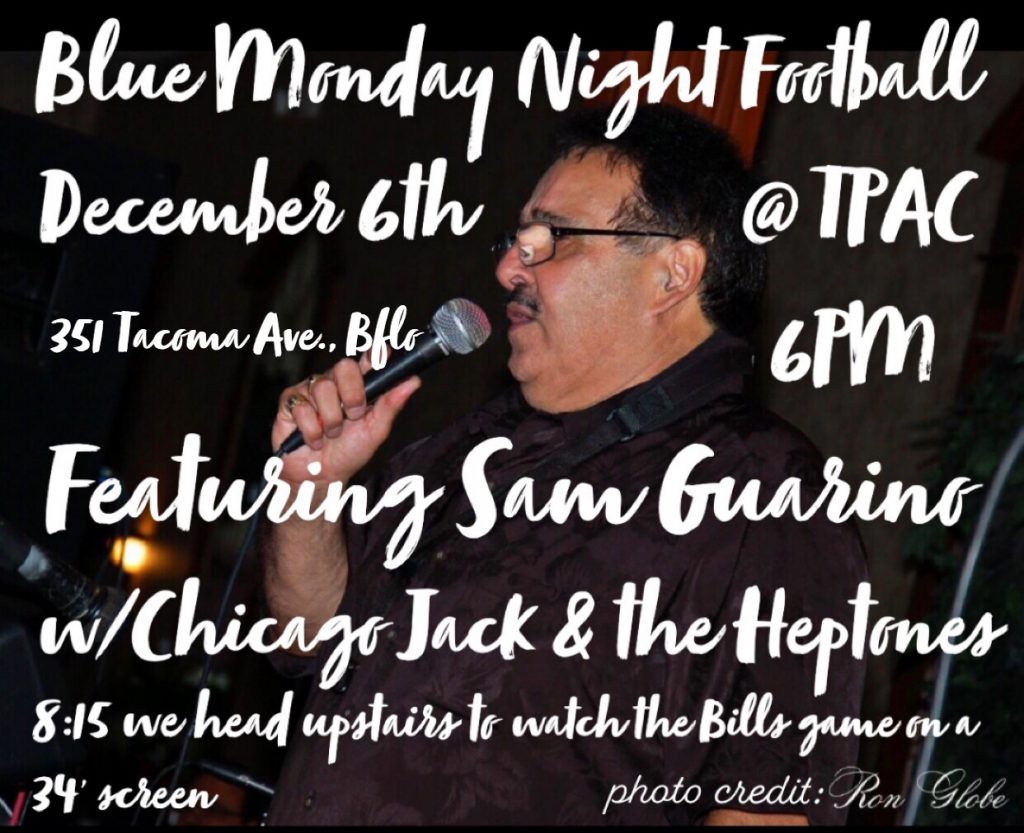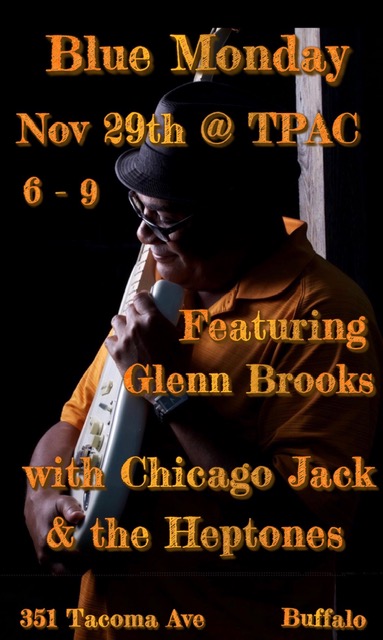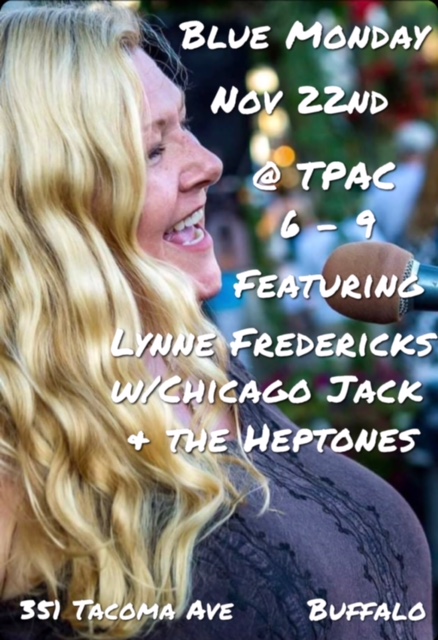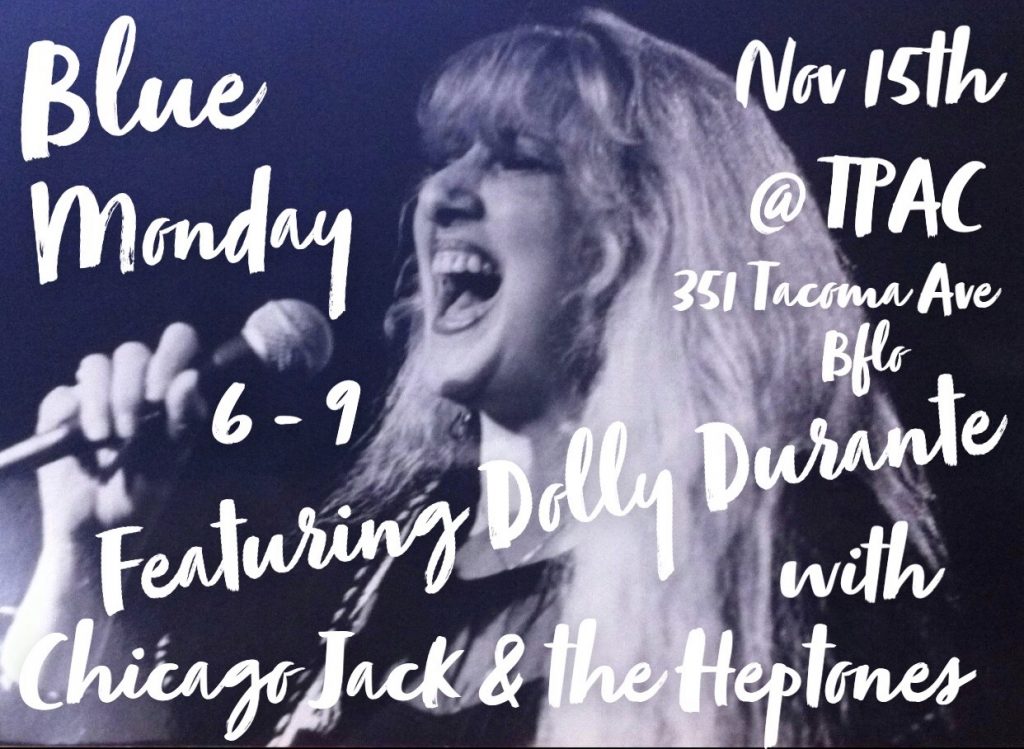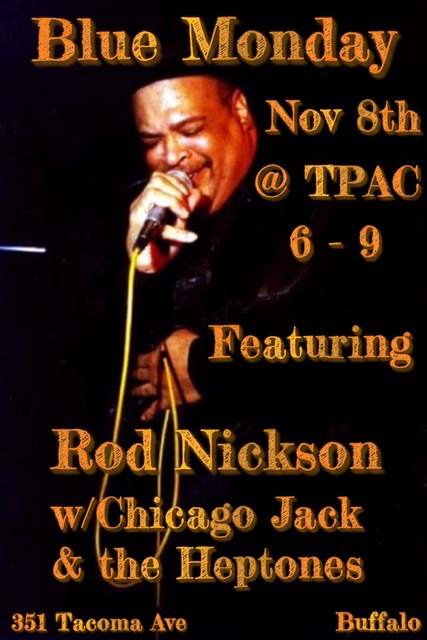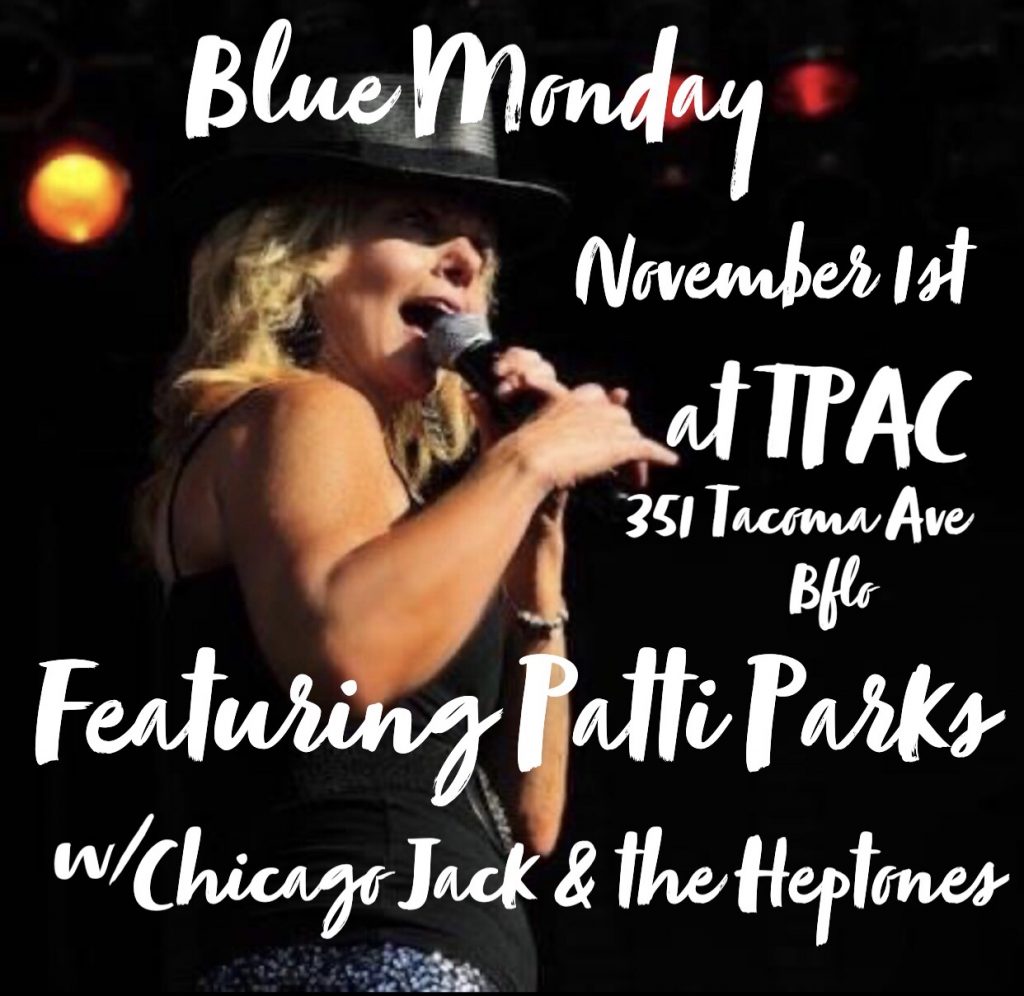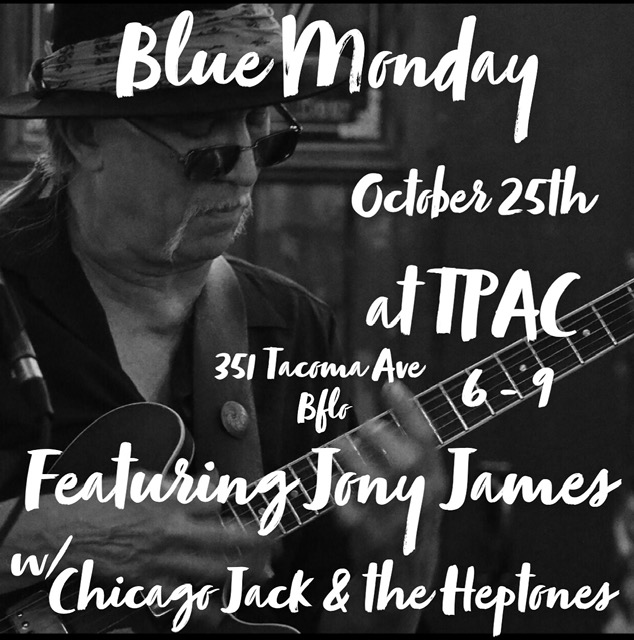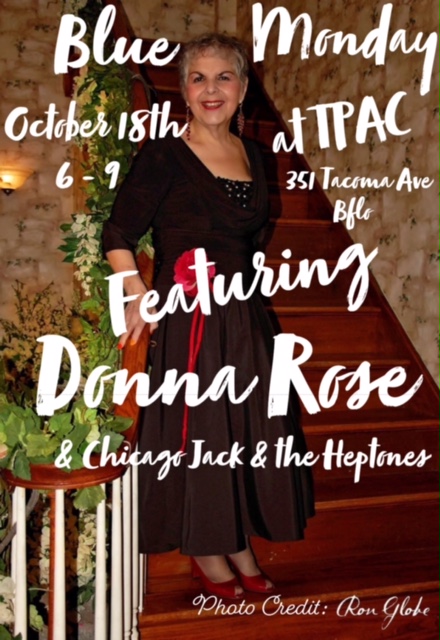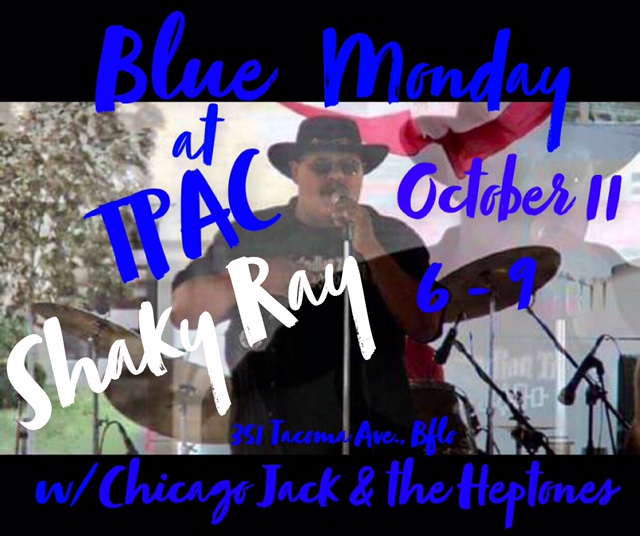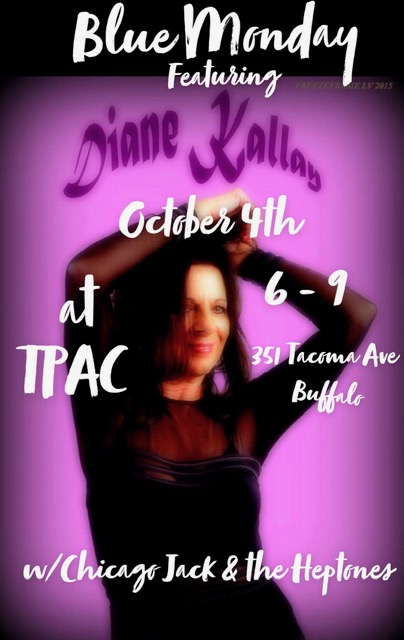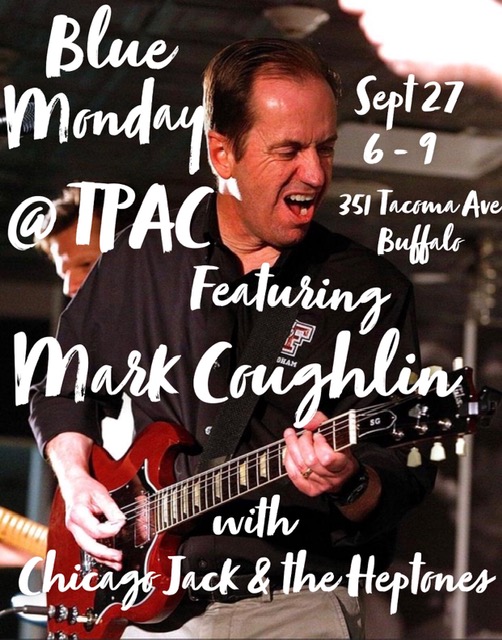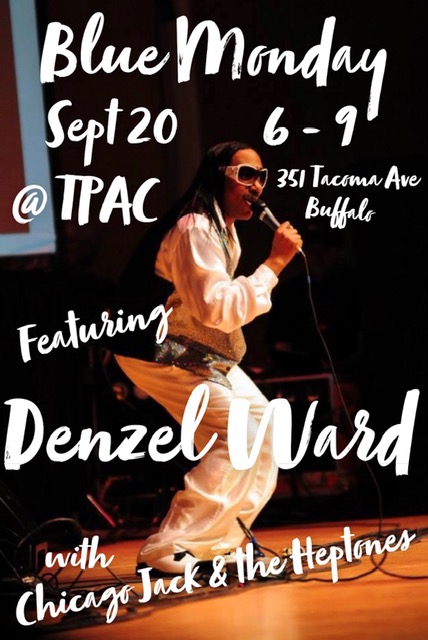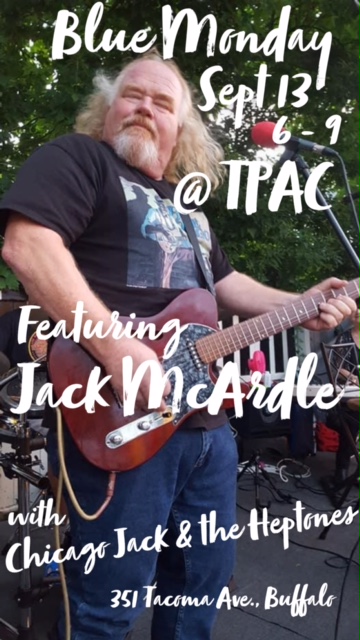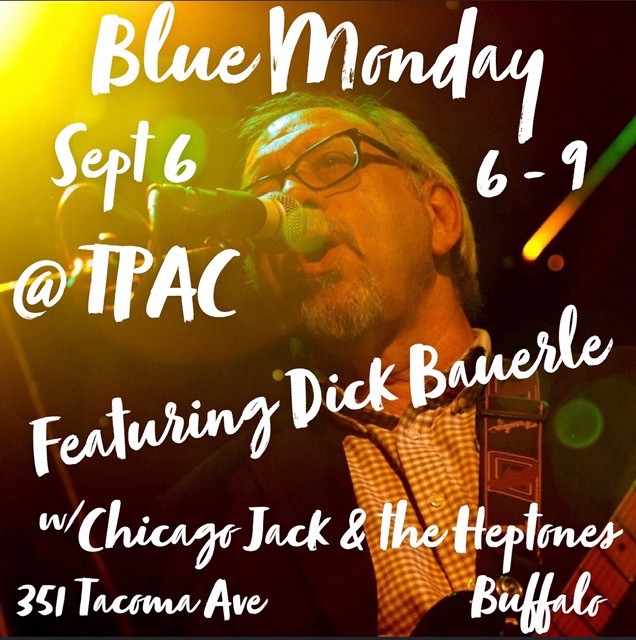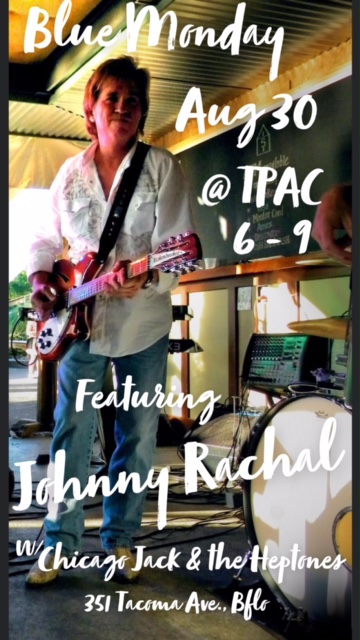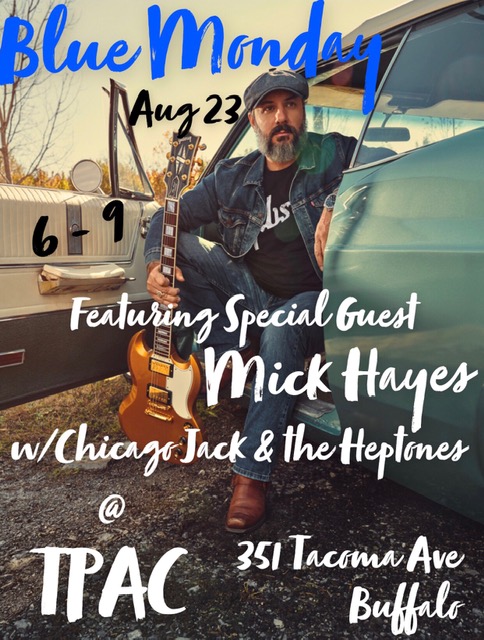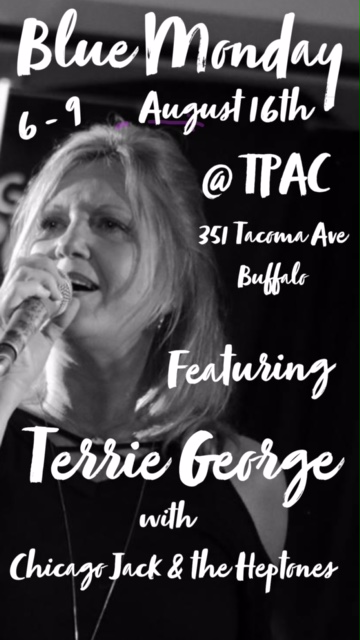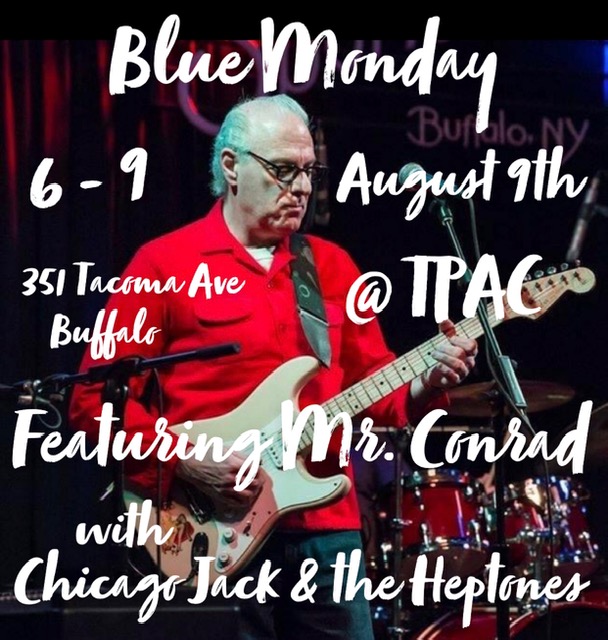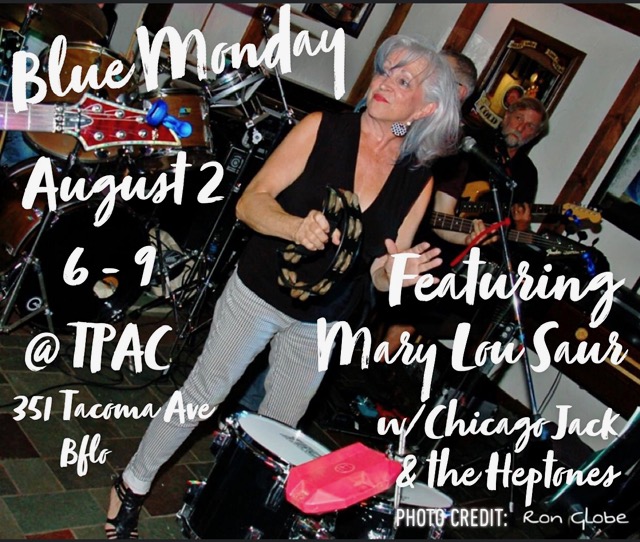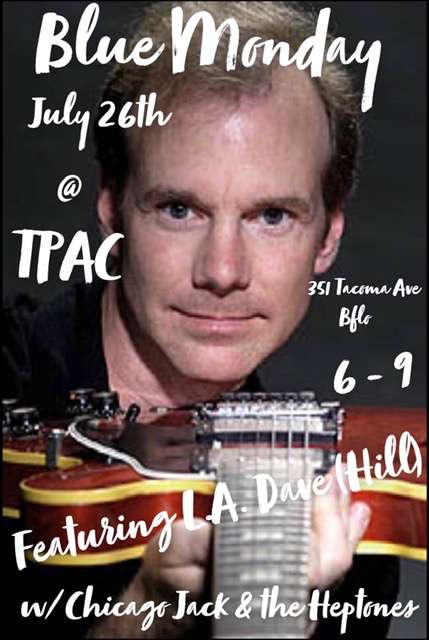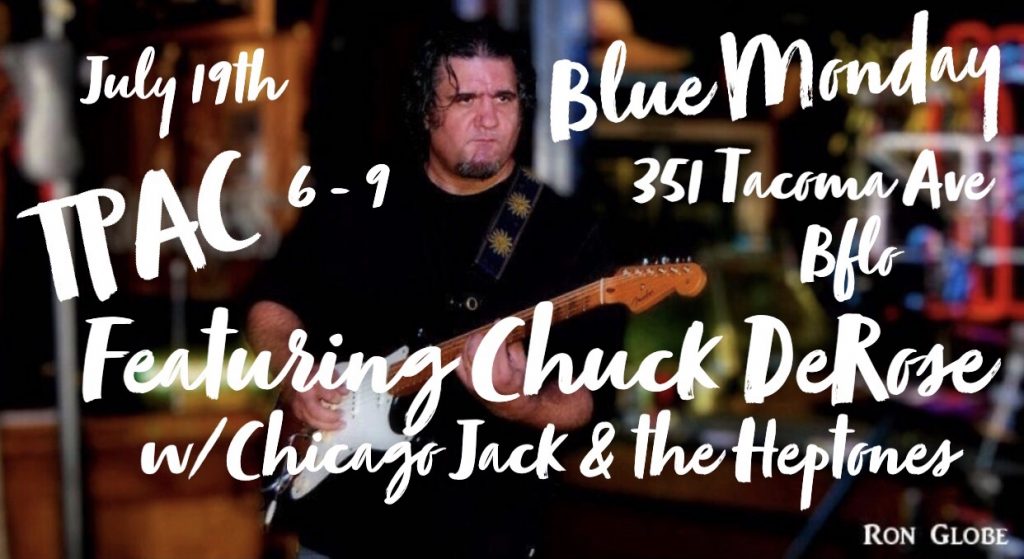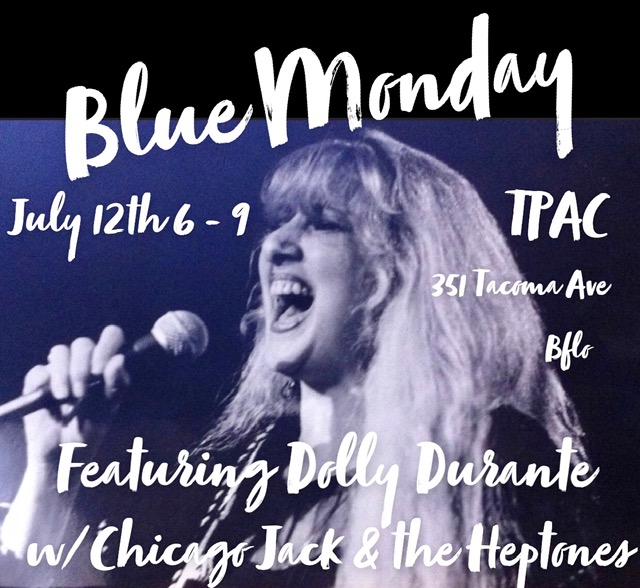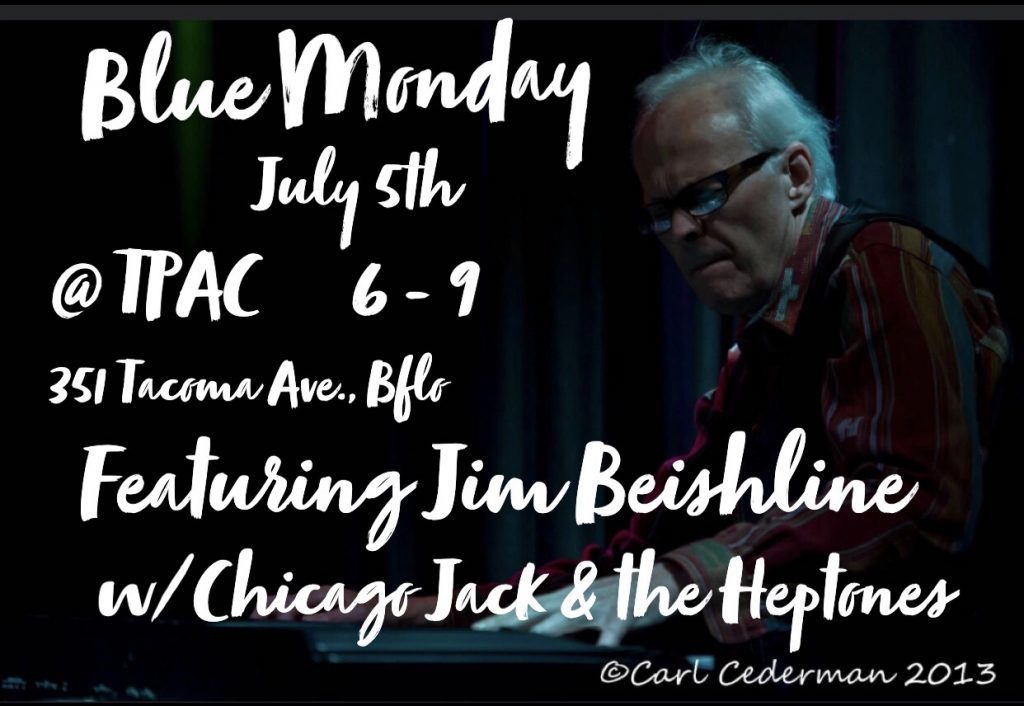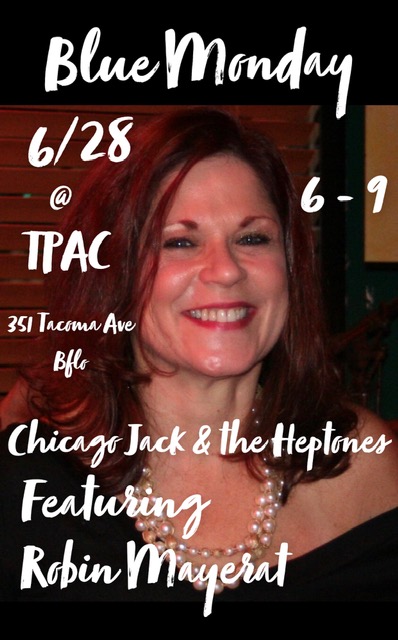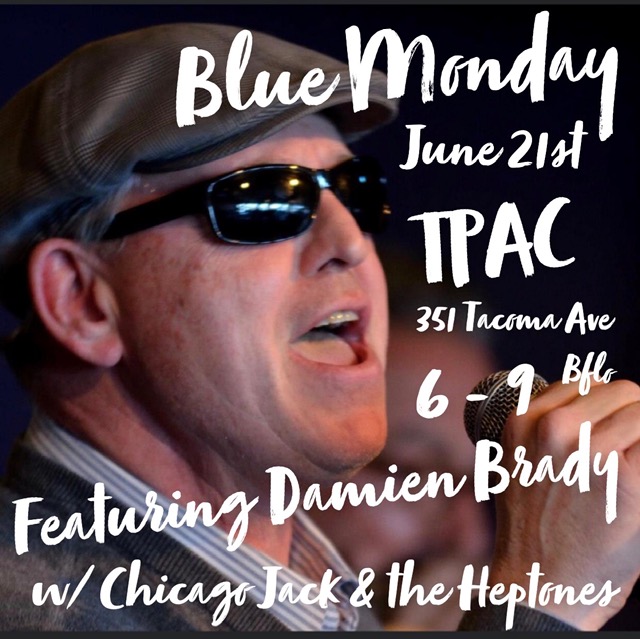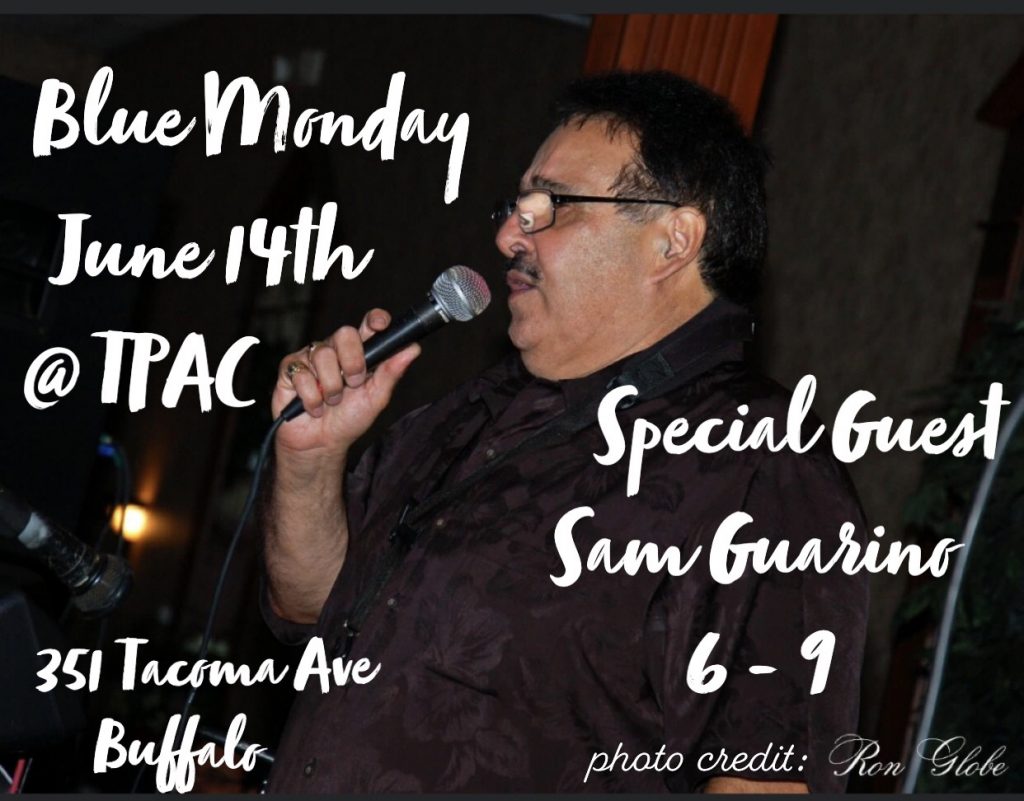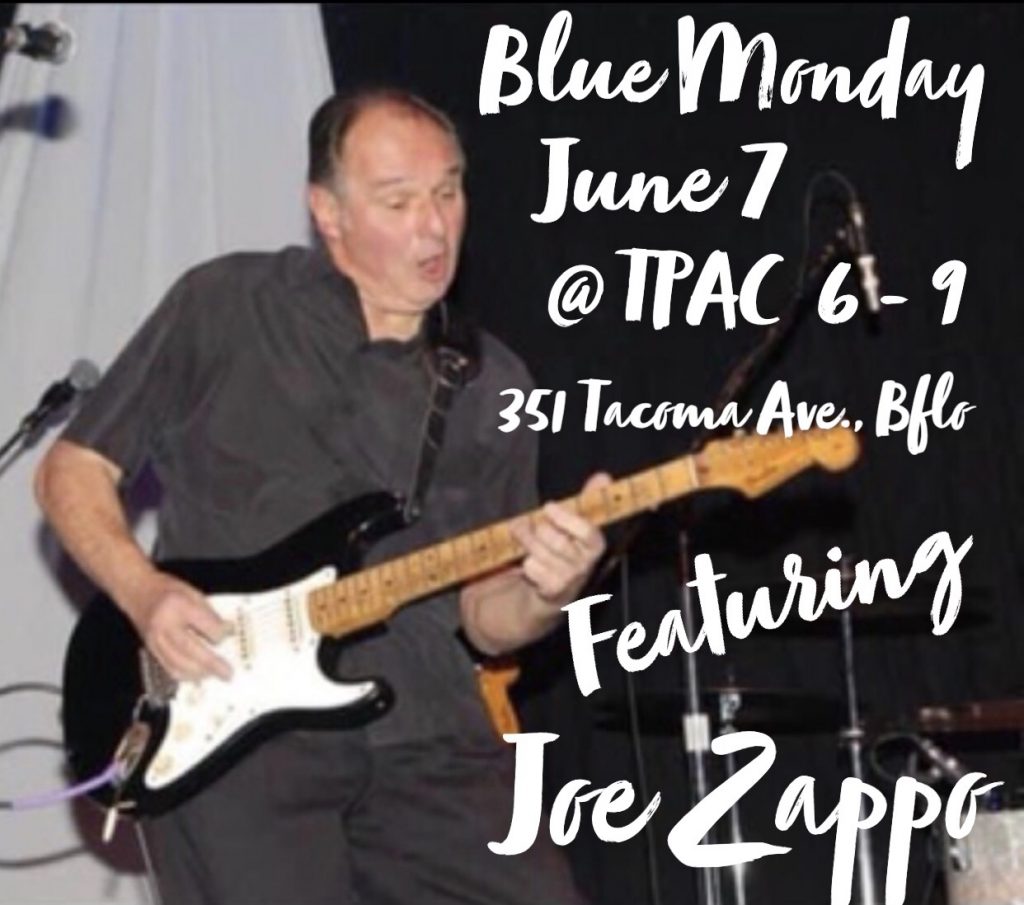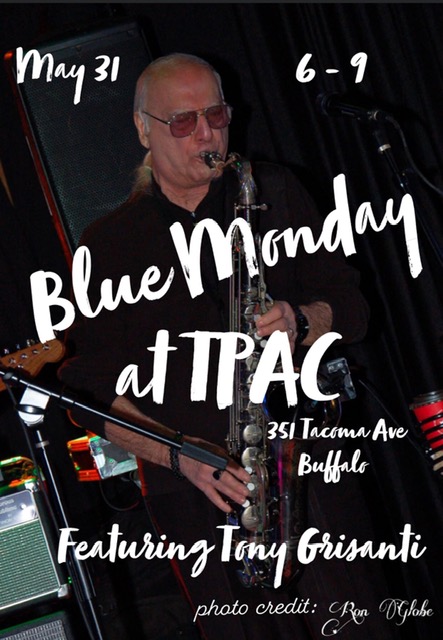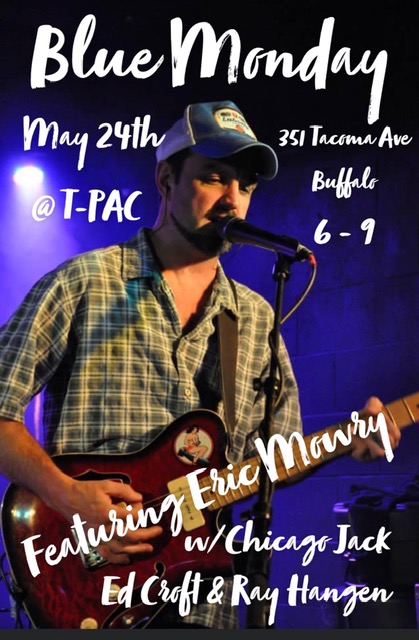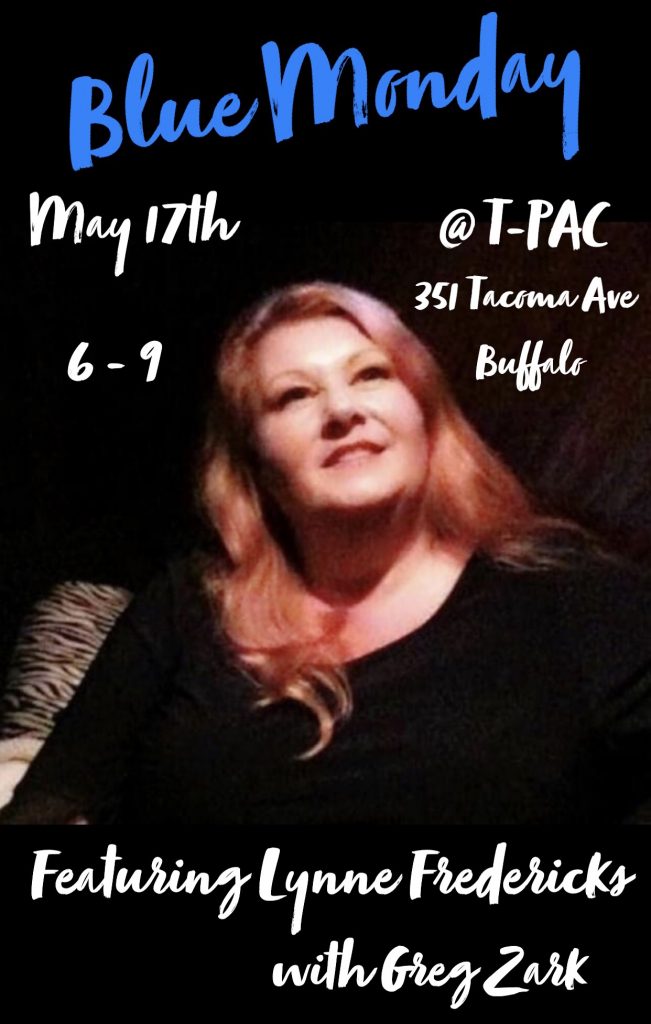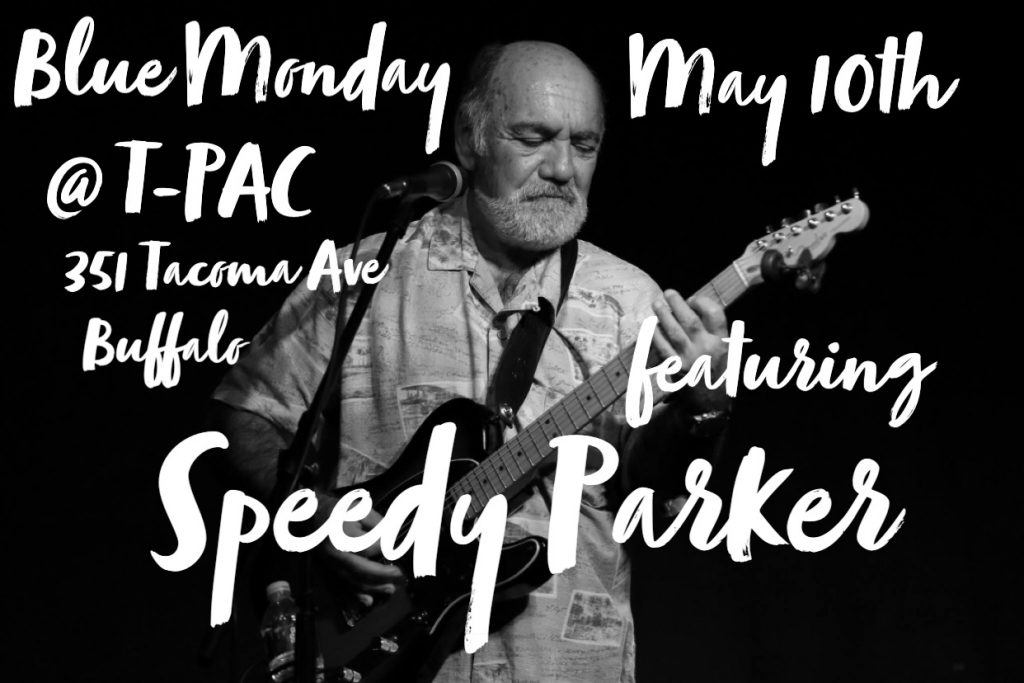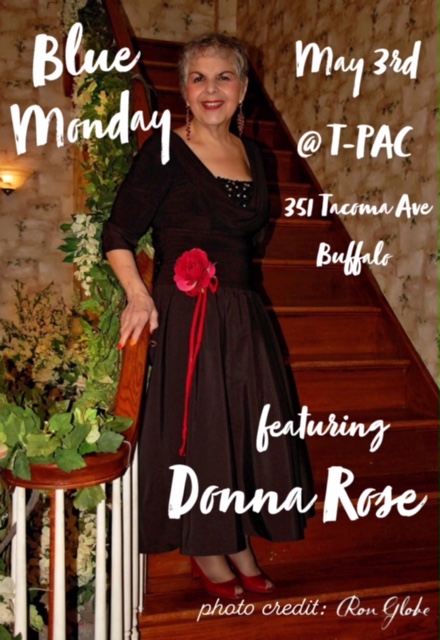 Thank you to all that attended the SOLD OUT May 3 Blue Monday with Special Guest Donna Rose. She was fantastic! In addition to our awesome house band (Jack Civiletto, Carol Jean Fremy Swist, Ed Croft and Robert Garrett) we were also entertained by Larry Osolkowski, Denns Parry, Gerry Colon, Wally Jederman, Alfie Alessandra, Hoagy de la Plante, Bob Ambrusko, Dan Flinter, Phil Moodie, DeeAnn DiMeo, L.A. Dave Hill, Wild Bill Wallum, Tom Seitz, Greg Zarkand the lovely April Mazzone. Yes you are reading this correctly, 20 performers and no cover charge, no hidden fees on your bill- please come and support this experience, it's the fun we have missed for far too long.
*************************************************