Join us for a dinner of hand rolled pierogi, golumpki or a fantastic salad and enjoy some authentic Polish desserts or just come for the music and beverages. For dinner and the show, seating begins at 6:30.For the show and beverages only, FREE admission seating begins at 7:00. A cash bar is available. Walk-ins are welcome based on seat and food choice availability.
Thanks to a generous donation from a supporter of Polish Cultural events has reduced the admission charge to FREE!!!!! Don't you love our city of good neighbors?!
Food and Beverage Available. Reservations —email us at tpac@charteredprofessors.com or call (716) 507-9899 to reserve limited seating.
Dinner Choices (prices $14-$17)
Polish Platter – Cheese Pierogi, Golumpki and Kielbasa
Assorted Pierogi Platter – Cheese, Sauerkraut, and Potato
Cheese Pierogi Platter
Golumpki (gołąbki) Platter – with Mashed Potatoes
Kielbasa Platter – with Mashed Potatoes
Mediterranean Chicken Salad – greens, goat cheese, cranberries, red onions and candied pecans with a balsamic vinaigrette
Dessert
Polish Cheese Cake
If you prefer to make reservations over the phone, call (716) 507-9899 or email tpac@charteredprofessors.com.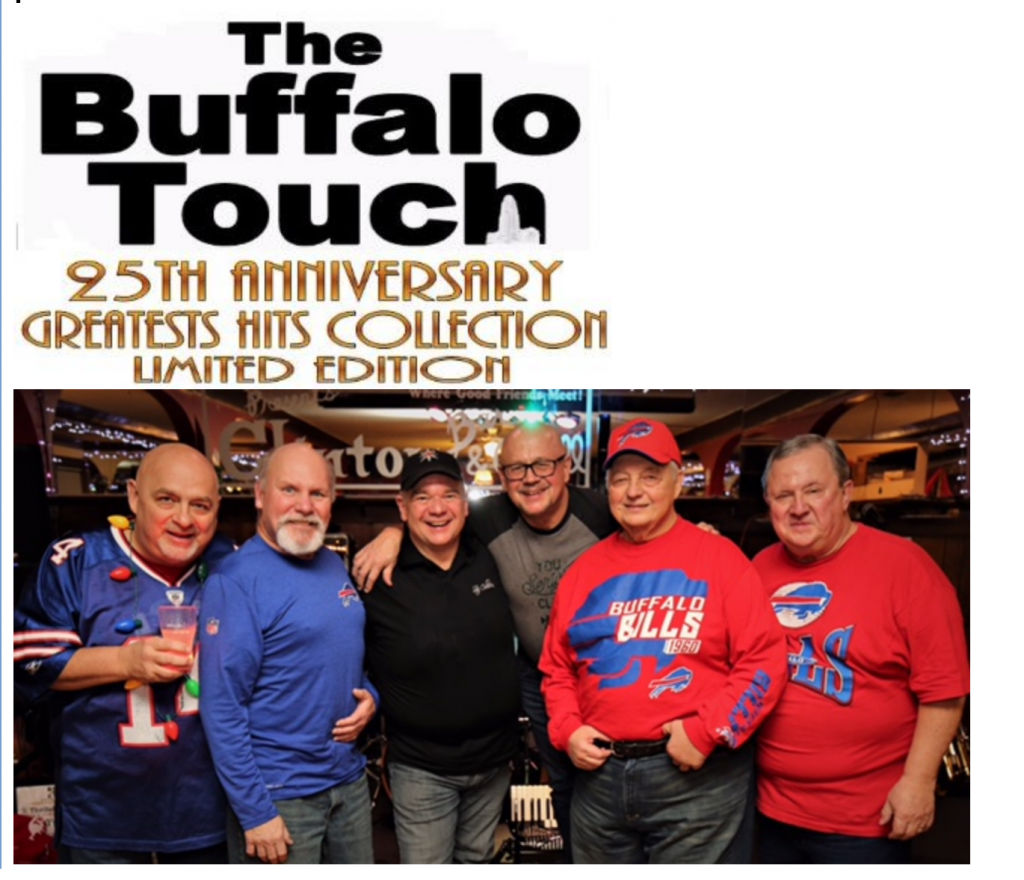 The Buffalo Touch are one of the nation's premier polka bands . Hand rolled pierogi, golumpki's, Polish sausage and authentic desserts are available. Parking in lot across the street, lots of room for dancing! Those joining us for dinner seating begins at 6:30. Those just joining for music and the cash bar, seating begins at 7:00. The band is featuring Ken Machelski, Ricky Pijanowski, Steve Michaels, Ray Barsukiewicz, Jeff Osika, and Tadj Szymczak (in the Buffalo Music Hall of Fame)!!!!