Join us for a dinner of hand rolled pierogi, golumpki or a fantastic salad and enjoy some authentic Polish desserts or just come for the music and beverages. For dinner and the show, seating is between 6:30-7:00. Pre-paid dinners online include dessert and a drink for only $25. At the venue, dinners are $15. For the show only, FREE admission seating begins at 7:00. A cash bar is available. Walk-ins are welcome based on seat and food choice availability.
Thanks to a generous donation from a supporter of Polish Cultural events has reduced the admission charge to FREE!!!!! Don't you love our city of good neighbors?!
Admission Only FREE (Food and Beverage Available). DO NOT PAY BELOW, however you can email us at tpac@charteredprofessors.com to reserve limited seating.
*****Dinner Choices (includes admission, dinner, your first drink* and dessert)! $25 plus tax and 17% service on the meal $4.31) * Drink options include beer, wine, soda, tea or coffee. If you order off the menu at the venue the meals are $15. We suggest either buying online or making a reservation for your meal choices- 716 507 9899 or tpac.charteredprofessors.com
Polish Platter – Cheese Pierogi, Golumpki and Kielbasa
Assorted Pierogi Platter – Cheese, Sauerkraut, and Potato
Cheese Pierogi Platter
Golumpki (gołąbki) Platter – with Mashed Potatoes
Mediterranean Chicken Salad – greens, goat cheese, cranberries, red onions and candied pecans with a balsamic vinaigrette
Select the admission options to go to your cart, you can change the quantities there and return to shop to add additional options. If you prefer to make reservations over the phone, call (716) 507-9899.
You do not have to have PayPal to checkout, click the light grey button for direct credit card option after all orders have been selected.
Additional Dessert Options ( $5 for individual, $ 14 to share, prices here include tax and 17% service. Dessert prices do not include admission)
Slice of Polish Cheese Cake
Small Plate of Crusciki
Dessert to share- Italy meets Poland! Crusciki and Cannoli Dip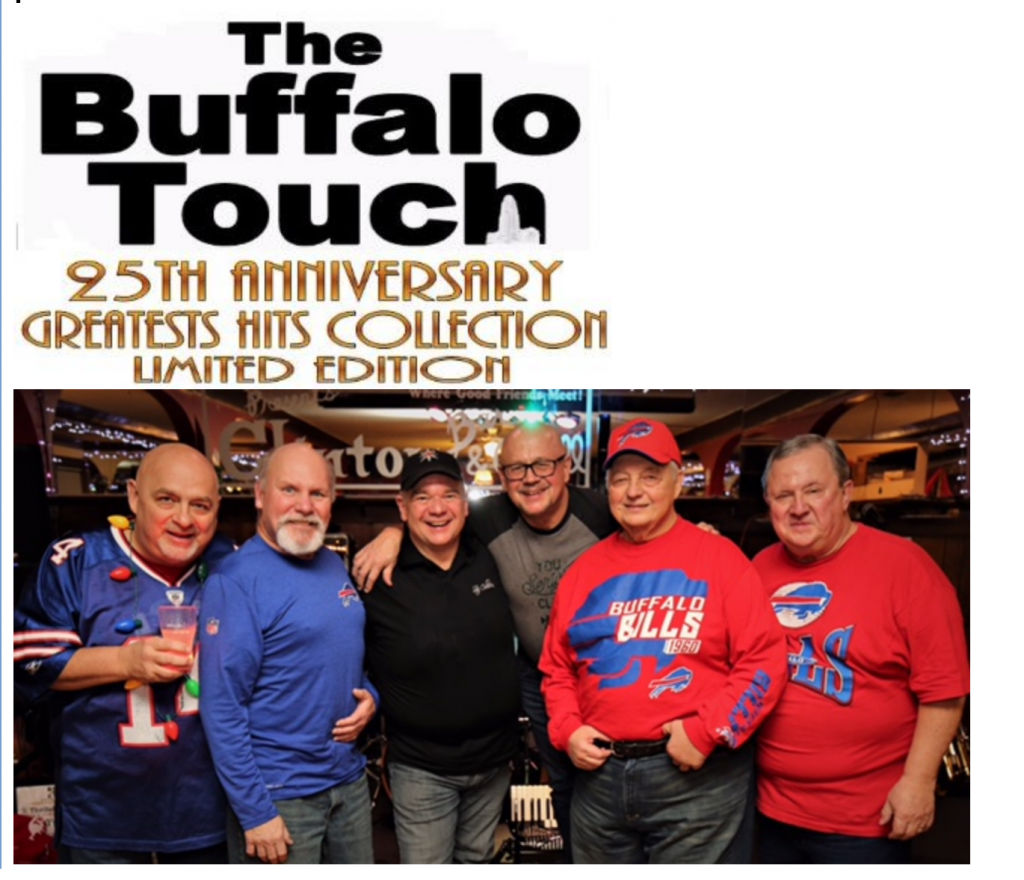 The Buffalo Touch are one of the nation's premier polka bands . Hand rolled pierogi, golumpki's, Polish sausage and authentic desserts are available. Admission and dinner is only $25. Parking in lot across the street, lots of room for dancing! Those joining us for dinner seating begins at 6:30. Those just joining for music and the cash bar ($5), seating begins at 7:00. The band is featuring Ken Machelski, Ricky Pijanowski, Steve Michaels, Ray Barsukiewicz, Jeff Osika, and Tadj Szymczak (in the Buffalo Music Hall of Fame)!!!!