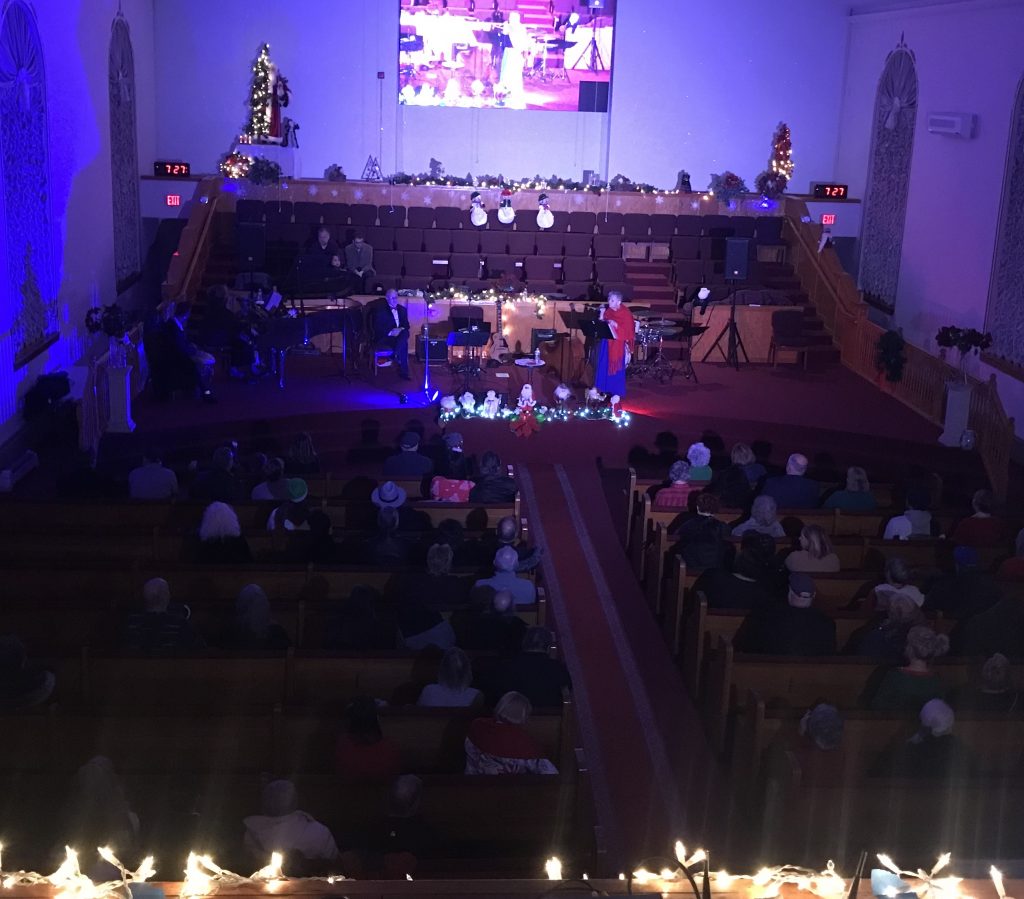 Our Third Annual T-PAC Christmas Spectacular Friday, December 22 at 7:30 PM.
Jack Civiletto, DeeAnn DiMeo, Sue Kincaid, April Mazzone, Donna Rose, Bob Ambrusko, Ray Hangen and Brent Minet
The Grand Room is available from 6:00-11:00 for optional food and beverages. With your ticket, you may attend the concert in our arts center located on the upper level of The Charter Place. If in addition, if you would like a reserved table for the entire evening in the Grand Room, located in the lower level, you may order dinner, snacks or drinks there (during intermission and after the show as well), it is up to you. If you need a table, we suggest a reservation. Email tpac@charteredrprofessors.com or leave a message at 716 507 9899.
Tickets may be purchased any Monday evening at T-PAC or you may purchase online here and have your tickets waiting at will call. If you also want a reserved table in the Grand Room down stairs, please make a reservation through the contact above or leave a message here while making payment.
To buy tickets, select the add to cart, then select the number of tickets you require. If you also want a table reservation, please note the time and the number of seats required in the box below.