Jack Civiletto singing Sinatra for a very special evening of dancing, dining and listening to your favorites.
Your $40 ticket includes a four course meal. Tickets purchased by Feb 8 will receive $5 off the next visit. Doors open at 6:30.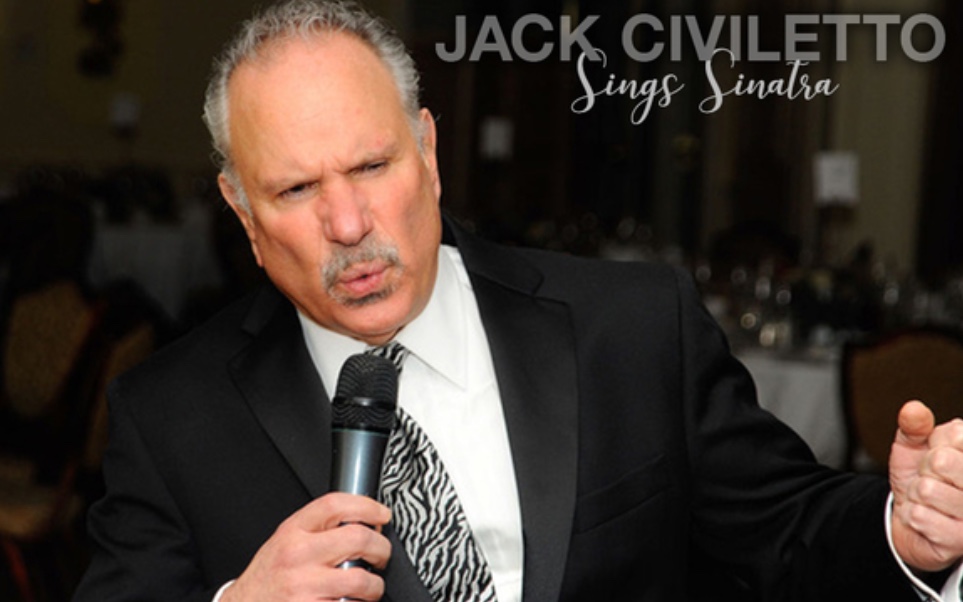 Jack Civiletto presents an evening of musical favorites by Frank Sinatra, using the same orchestra sounds Sinatra made famous. Jack has captured the true style, and sound that was uniquely Sinatra. Jack's growing distinctive trademark presentation connects him with his audience at every show. Jack performs all the Sinatra favorites as well as music made famous by Bobby Darin, Tony Bennett and Dean Martin along with several other artists in that style.
Reserve your entire table at once. It is OK if you do not have PayPal, you can use any debit/credit card or Venmo. Join us for dinner and a fabulous night reliving what entertainment once was and is again here at T-PAC. Any questions— send an email tpac@charteredprofessors.com or call 716 507-9899. You may contact us to assure seating with other guests.
Tax and service (here called shipping) fees will be automatically added, so other than beverages, you will have nothing due after the show. Once tickets are purchased, we will send you a confirmation email (not immediate). The ticket purchaser's name will be on the guest list at the door, please have some form of identification. For any issues or special requests, dietary or otherwise, please Contact Us.