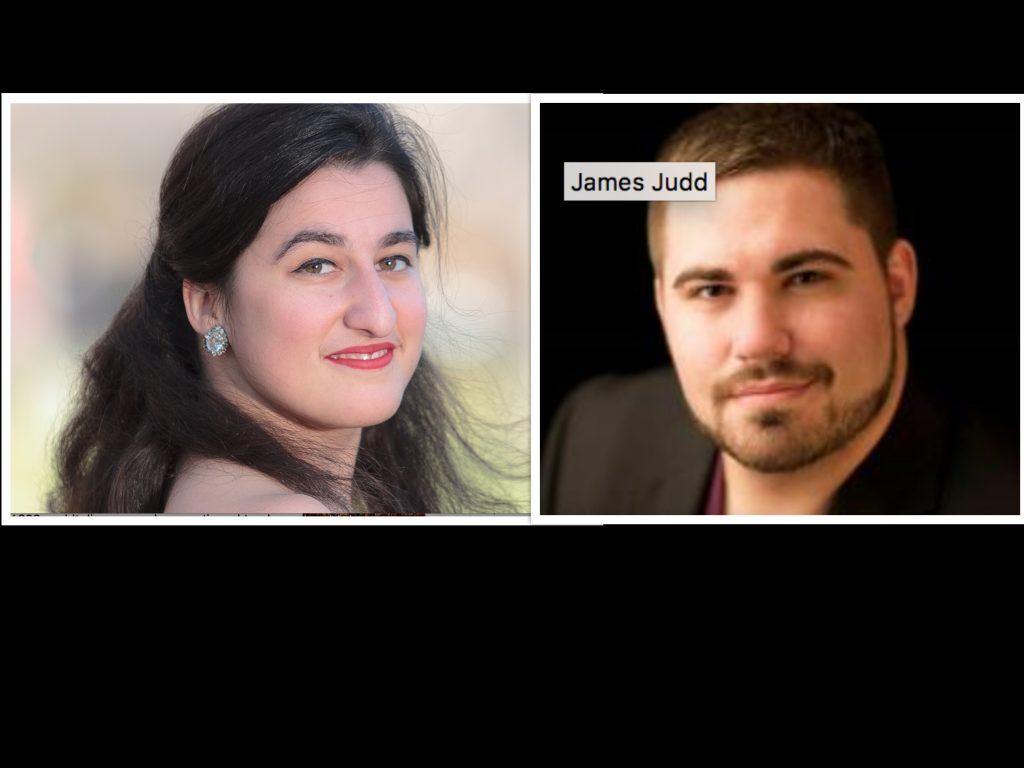 Performers include mezzosoprano Mariami Bekauri, tenor James Judd, clarinetist Megan Blake and pianists Antonella Di Giulio and Michael Serio.

Italian language is closely connected to music. This beautiful language was the reason why Italy is the motherland of singing and of Opera. Italian language, with its musical and natural flow of vowels, was the ideal tool for composers. Starting from the Renaissance, Naples, Rome and Venice slowly became a real musical industry, attracting the best talents of that time. The Centro Culturale Italiano di Buffalo, in collaboration with the Chromatic Club of Buffalo and The Charter Place of Buffalo will present a journey through some selected precious pearls of the Italian musical tradition. Cash bar and light refreshments to follow the performance and allow for an informal meet and greet with the performers.
The recital is presented by the Chromatic Club of Buffalo, which is Buffalo's oldest active music organization based on its founding in 1898. The Club promotes and encourages the study, performance, and appreciation of music by providing opportunities for the musical growth of its members and enriching the artistic climate of the community. Chromatic Club provides performance opportunities for appreciative audiences in public recitals, such as this one.